Samsung Smart Dial Front Load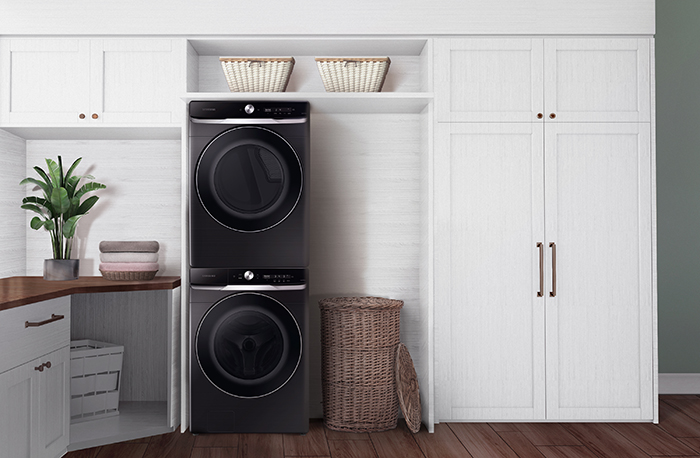 January 14, 2021
At CES 2021 this week, Samsung Electronics Co. Ltd. introduced innovative new home appliances that can help automate daily tasks, including the Smart Dial Front Load washers and dryers that use artificial intelligence to learn user preferences and recommend optimal washing and drying cycles. Samsung's AI innovations are continually changing the way consumers tackle everyday tasks. The new 8800 Series Smart Dial Front Load washers and dryers have been redesigned to make laundry easier, more intuitive and less stressful.
Smart Dial intelligently learns your preferred cycles and settings, then prioritizes them for quick access in a simplified, easy-to-use control panel. It also recommends specific cycles based on intelligent learning of past cycles run on particular days of the week or at specific times. Its powerful OptiWash feature detects the laundry load's weight and uses a patented Turbidity Sensor to determine the ideal amount of water and detergent to use in the cycle. It also determines how long to wash clothing, ensuring that clothes come out their cleanest.
Using a stacked washer and dryer has never been easier. With the MultiControl feature, you can fully operate both the washer and the dryer right from a centralized panel on the washer, keeping all controls within an easy reach. You can also use the SmartThings app to receive end of cycle alerts, remotely start or stop your wash, schedule cycles and more, right from your smartphone.