Saniflo USA Saniswift Pro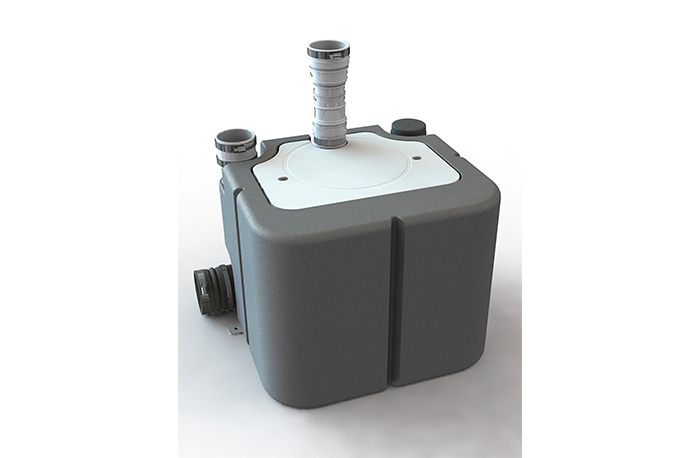 March 17, 2021
Saniflo USA, a division of Group SFA, has introduced a heavy-duty companion to its popular Saniswift residential drain pump. The new, IAPMO-listed Saniswift Pro prominently displays the Uniform Plumbing Code logo, marking its acceptance in the Western United States where UPC compliance is a must.
Designed to meet larger commercial as well as conventional residential drainage applications, the Saniswift Pro can handle gray water from up to three fixtures: sink, shower, dishwasher or washing machine (via a laundry sink). The pump is encased in a more robust, yet stylish, cube-shaped exterior that can be easily installed in hard-to-reach spaces, such as beneath a bathroom or kitchen sink. Measuring 12¼ inches wide by 9¾ inches high by 11¼ inches deep, the product is slightly larger and three pounds heavier than its predecessor, but still offers a more compact profile than other drain pumps.
Servicing can be done without disconnecting any piping to the unit. Made of rugged, high-density polyethylene (HDPE) to resist corrosion from harsh chemicals, the Saniswift Pro encasement has a top cover with two removable screws, providing ready access to all electrical components inside. The pump motor can then be quickly lifted from within to remove any foreign objects in the impeller.