Sico Ultra-Durable Paints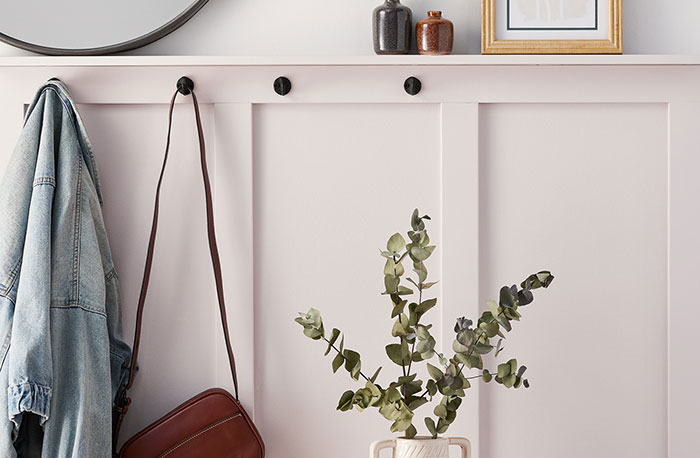 June 30, 2022
Sico Canadian paint brand by PPG has introduced four breakthrough, ultra-durable paints described by the brand as "greatness in a can": Sico Clean Surface, Sico Prestige, Sico Endurance and Sico Classic.
The new Sico Clean Surface super-premium interior paint plus primer – the brand's longest-lasting, most stain-resistant finish – ]sets a new standard for stain repellent washability. Formulated with award-winning Clean Surface Technology, it repels the most difficult stains – both water and oil-based – such as greasy hand grime, crayon, wine, juices and coffee. The paint creates a barrier, so stains simply wash away with all-purpose cleaners, without the need to scrub. Available in low-sheen eggshell, it is exceptionally resistant to scuffs and unsightly marks from cleaning and abrasions, even in deep colors. 
Featuring more than 1,000 one-coat-hide colors, Sico Prestige stain-blocking, super-premium interior paint plus primer covers existing paint in a single coat. Infused with Colour Protect Technology based on PPG Automotive Coatings technology, this ultra-smooth, washable-finish paint – available in flat, eggshell, pearl and semi-gloss sheens – helps prevent colors from fading. Providing advanced stain resistance, the product is scuff, scrub and mildew-resistant and also comes in a one-coat hide ceiling paint. 
Described as a tough, resilient, scuff-resistant finish for busy spaces in active homes or commercial properties, Sico Endurance is a premium interior paint plus primer that DIY painters, residential repainters and professionals alike can depend on to stand up to wear-and-tear caused by heavy use. A one-coat time saver with long-lasting color, the durable paint is easy to apply and goes on smoothly. Available in flat, eggshell, pearl and semi-gloss finishes, it has excellent hide and is ultra-scrubbable. 
With a formulation that represents more than 80 years of know-how, research and development, Sico Classic interior paint plus primer is an all-around strong performer at an affordable price. Suitable for projects throughout the house, this durable paint offers high hide and an easy-to-clean finish. Available in flat, eggshell, pearl and semi-gloss sheens, it features excellent scrub and stain resistance. 
Find predictions for 2024 color trends here.