Whirlpool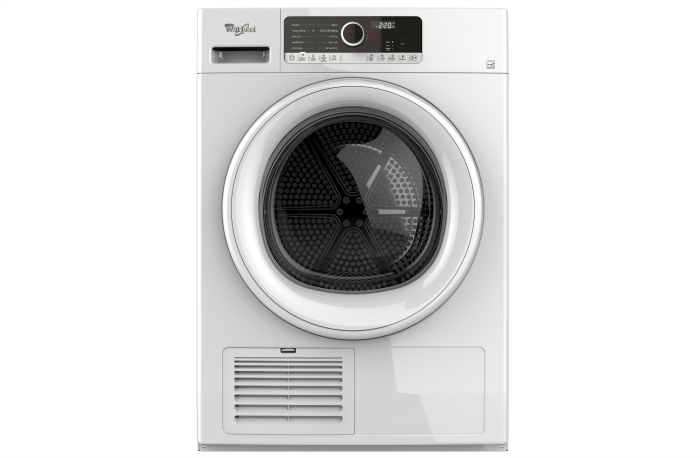 July 24, 2016
New Whirlpool brand laundry products include a 2.0-cu.-ft. compact washer (Model number: WFW3090GW) and 4.3-cu.-ft. compact dryer (WHD3090GW), both of which come in 24-in. width models that can fit virtually anywhere in multifamily dwellings. The laundry pair has been sold in Europe and will be on the market in the U.S. later this year or early 2017.
The compact dryer can be placed almost anywhere within the home thanks to the ventless design that does not require a wall output. This allows for greater design flexibility by eliminating venting limitations caused by conventional laundry equipment, saving in installation time and material costs. The dryer features heat pump technology, using a refrigeration system to dry and recycle air before returning it to the drum. Moist air leaves the drum, energy (heat) is transferred to the refrigerant as air is cooled and water vapor is condensed. Hot refrigerant returns energy (heat) to the processed air and recycles it back into the drum. The dryer also features X-Dry and Refresh cycles. With the Wrinkle Shield option, intermittent tumbling helps keep wrinkles from setting into clean clothes for up to 12 hours after the cycle ends.
The quiet and compact front-load washer offers exceptional fabric care, with 10 cycles and seven options available. Features include Quick Wash cycle and Handwash cycles. It also includes detergent dosing aid to make sure the right amount is put in every time.