Cali Bamboo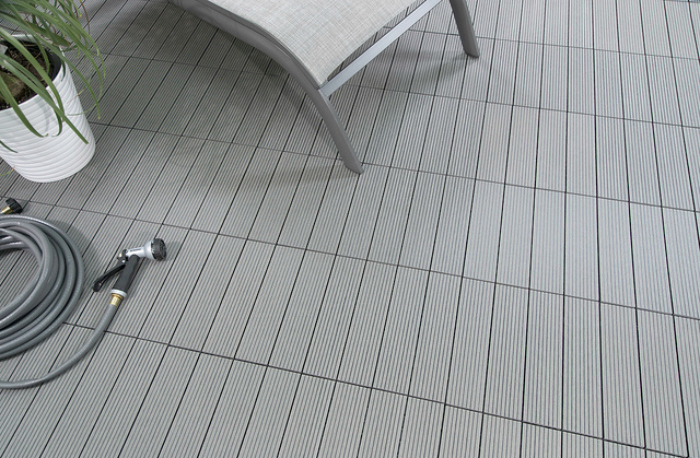 June 15, 2017
Rounding out its decking line, green building company Cali Bamboo debuts all-new interlocking deck tiles made of the same material as BamDeck bamboo composite. The new deck tiles drop and lock into place, giving patios, balconies and existing decks instant outdoor makeovers.
Built to outperform the competition, the Cali Bamboo deck tiles have the same proven durability as BamDeck composite. Top planks are made of 60 percent reclaimed bamboo fiber and 40 percent recycled HDPE plastic, making for an easy-to-clean, splinter-free surface that is uniquely protected against moisture, insects, rot and chemicals. The BamDeck material has also been shown to absorb 90 percent less water than other composites. The extra heavy-duty base is made of 100 percent recycled Polypropylene and features a much stronger and more reliable locking design than other deck tiles.
The new Cali Bamboo deck tiles come in the same four colors as the BamDeck series – slate, coffee, caramel and charcoal – and feature the same matte finish. A versatile construction allows for endless pattern creativity, and the ability to unlock and rearrange tiles means designs can be tested out and fine-tuned. A ridged surface makes them ideal for non-skid walkways around pools, and the lack of any screws or metal parts allows for easy customized cuts if necessary.