DCS DynamicSear Burner System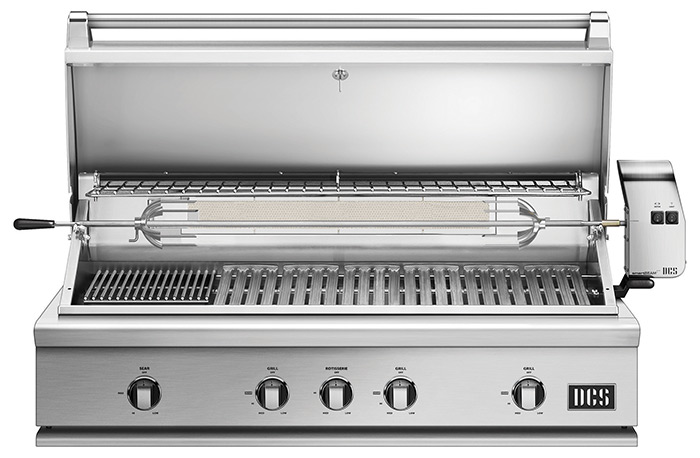 April 29, 2023
DCS has announced the launch of its latest grilling innovation, the DynamicSear Burner System. While all DCS grills are engineered to deliver a full surface sear without the need for a dedicated sear zone, many desire the added control and convenience of a multi-zone grill system. With this innovative new feature available across the brand's suite of grills, achieving the perfect sear has never been easier, allowing users to make the most of flavorful roasts, steaks, vegetables and more. 
Powerful Heat  for Professional Results 
Boasting two infrared sear burners, the new DynamicSear Burner System gives users a new level of versatility to achieve professional results at home. Strategic design features, such as the Dual Rail with Cross Bridge, ensure even heat distribution up to 24,000 BTU/h across the entire searing surface. Paired together, round grates and high-intensity burners create a brown crust thanks to the precise heat penetration, finishing food to perfection. The system's integrated wire mesh, made of 304 grade stainless steel, allows for even heat distribution while minimizing flare ups, as well as provides protection for the burner by capturing larger food particles. Dishwasher safe, this component can be easily removed or replaced by the owner for cleaning and maintenance. The system's sear-zone wall provides better heat control, isolating a single section of the grill to prevent heat from spilling over into the rest of the cavity, allowing users to maintain lower temperatures across the secondary cooking zones. 
Designed for Flexibility and Convenience 
Leading with accuracy, the new sear system offers a dynamic style of cooking for greater flexibility across the entire grill. Within 2 to 5 minutes of ignition, the burners reach the desired cooking temperature affording flexibility across the surface for quick searing –  ideal for users utilizing a reverse sear method. Intense infrared heat adds flavor and color with minimal heat penetration impacting the overall doneness of the food. Ideal for effortless entertaining and weekday cooking, the Sear Burner affords users evenness of temperature, minimizing hot spots across the cooking surface. Users can even achieve similar browning to charcoal in approximately 1/6th of the time. Like all DCS products, the DynamicSear Burner System is made of exceptional materials, hand finished and extensively tested to withstand the elements. 
Now available, the DynamicSear Burner can be specified for the DCS Series 9 and Series 7 48- and 36-in. grills.