KE Outdoor Design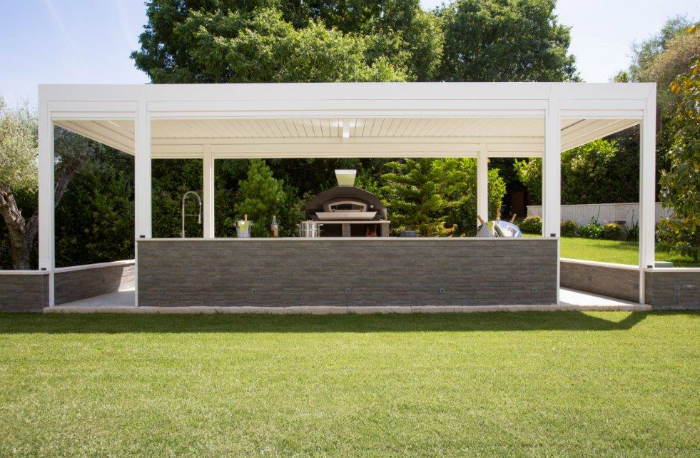 June 1, 2018
Kedry, the new pergola system from KE Outdoor Design, features bioclimatic louver blades and many customizable features. Kedry Plus is a waterproof structure that not only protects from sun during summer; it creates an ideal microclimate under the pergola due to the air circulation between the louver blades. With the louver blades closed, the entire unit becomes weather tight; any rain runoff is managed by the integrated gutter system along the perimeter that allows rainwater to flow through the columns. For privacy and protection from cold, the perimeter of Kedry Plus can also be completely enclosed with shaded screens.
The system offers flexible installation solutions. Two different structural configurations are currently available: Kedry A, which attaches to the wall with supporting posts, and the Kedry T, which attaches to an existing pergola using no posts. The Kedry Plus has a maximum cover up to 13 feet wide with a 26-foot projection. Kedry's metal structures are made of thermo-lacquered aluminum or steel profiles and components (stainless steel screws), and thermal and aesthetic integration is made possible through a wide range of technical fabrics.
Find more outdoor living solutions here.