NanaWall Systems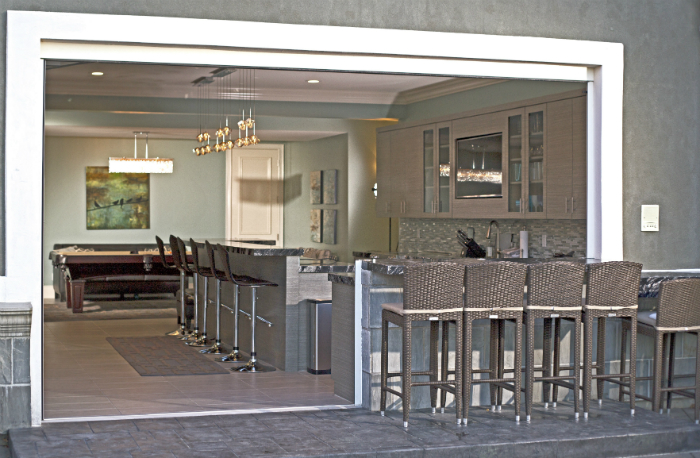 March 14, 2018
NanaWall Systems now offers Kitchen Transition with RemoteSTACK, which enables architects to free up valuable space in the kitchen by stacking panels away from the opening. This freedom allows for control of the design around structural obstacles and for removing the panels from view for maximum space flexibility in connecting the outdoor and indoor living areas.
The Kitchen Transition is available in two different configurations: as a Folding System or a Single Track Sliding System. The Single Track Sliding System offers the option of zero floor track (for pristine countertops) and hidden pocketed panels with RemoteSTACK. The Kitchen Transition Folding System is a dual-height window and door combination that allows the window and wall portions of the kitchen to open and operate independently.
RemoteSTACK makes it possible to completely remove the glass walls from the opening and stack the panels anywhere—along the side of the room, in a different room or in hidden pocketed panels—even for residences with immoveable load-bearing pillars in the middle of the floor plan. It is available in aluminum, solid wood and frameless designs.