Rockustics Monument Series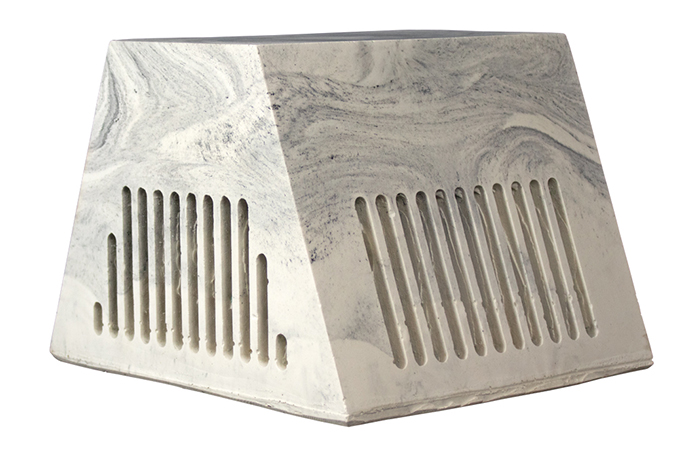 September 9, 2023
Rockustics, the original rock speaker brand, has introduced its latest line of modern, geometrically-inspired designs with the Monument series, featuring three models — BlockRock, Topozoid and BlockTop. BlockRock is a two-way standalone speaker, and Topozoid and BlockTop serve as the above-ground features for the SubScape in-ground subwoofers. 
The BlockRock, is an omnidirectional two-way speaker. Equipped with a 6.5-in. coax woofer and .75-in. dome tweeter, it delivers 360 degrees of dynamic audio. For flexible installation options, a 64-watt transformer is available for 70-volt systems. The unit's UV-stable, proprietary resin mixed with marble dust and texturing agents molded into a strong, thick housing is designed to withstand rain, frost, snow and ice, making it an ideal choice for a range of outdoor settings. BlockRock is available in marble- and slate-look finish. 
Complementing the BlockRock, the Topozoid and BlockTop models offer the perfect weatherproof disguise for your SubScape 10- or 12-in. subwoofer. Constructed from the same classic Rockustics materials, these models ensure durability and camouflage for your landscape sound system, without compromising the audio quality. BlockTop is available in a slate finish, while Topozoid comes in a white marble-like or black finish. 
The SubScape series, with the new BlockTop and Topozoid bass output covers, seamlessly blends the brand's direct-burial, high-power subwoofers into any environment. Capable of delivering ground-shaking bass response, these subwoofers make the perfect companion to the Monument and Periscape outdoor speaker series. They offer power handling of 250 to 300 watts RMS, bringing exceptional sound quality to larger installations. A built-in transformer provides convenience for 70V installations, and the subwoofers may also be operated in 8-ohm direct mode, with the recommended use of the PhaseTech P350 subwoofer amp.