Stone Forest Bamboo Marble Fountain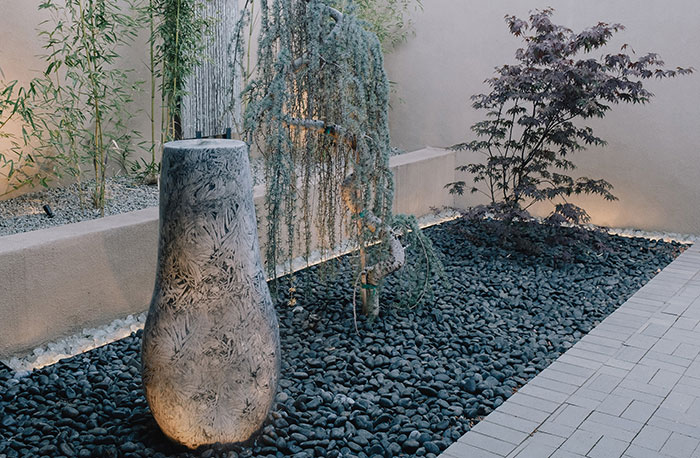 August 10, 2023
Stone Forest has introduced the Bamboo Marble Fountain. The company's design team has long had the ability to envision and create extraordinary objects using natural materials. Their expertise in crafting products for homes and gardens using marble, limestone and granite is unmatched, and the new fountain is no exception. 
This standout piece is a marvel of nature's ability to mimic itself. The crystal structure of the marble is reminiscent of compressed bamboo leaves – a balanced synthesis of the hard geometric contours of the stone, the soft, organic forms of flora and the shimmering fluidity of water. The graceful vase shape of the fountain brings additional visual aesthetic to the overall beauty of the design.
Hand carved from a single block of marble, the Stone Forest fountain measures 48 by 19 by 9 inches and weighs approximately 550 pounds.