Watrline Minimo Natural Stone Shower Collection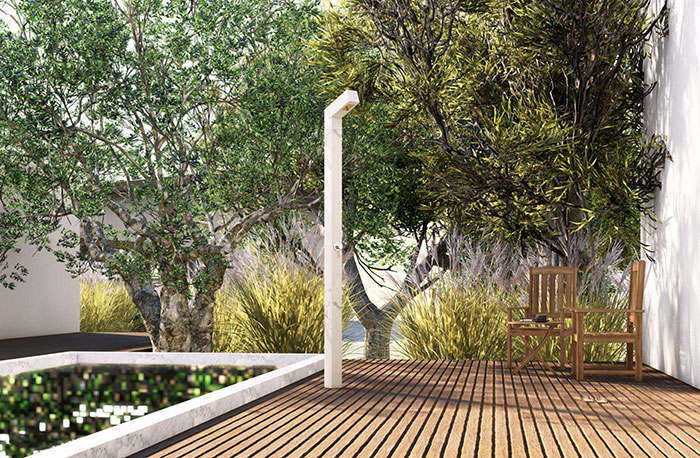 August 22, 2023
Watrline has introduced the Minimo Natural Stone Shower Collection, the result of its new partnership with Korta. The collaboration brings forth this innovative, high-quality exclusive collection of outdoor showers and sets a new benchmark in outdoor luxury living.
Crafted from stone, the collection is available in five distinct finishes. Designers can choose from the crispness of white, the sophistication of gray marble, the rustic charm of resin, the industrial chic of concrete and the sleek sheen of a metal look. Each Minimo shower represents a harmonious blend of form and function, transforming an outdoor space into an oasis of serenity where unparalleled luxury meets the refreshing touch of nature.
Renowned for its exceptional designs, Korta has chosen Marazzi stones to adorn its shower coverings. Marazzi, a pioneer in ceramic coverings, is celebrated for its distinctive, sustainable designs, replete with exquisite details and durability. Korta's use of Marazzi's materials denotes an environmental commitment, reflecting the brand's emphasis on sustainable, high-end design.
As the innovative industry leader of high-tech stoneware slabs, Marazzi's tiles exhibit unparalleled realism. Crafted with innovative technology, these versatile tiles capture the natural beauty of these materials, offering design flexibility and enduring style to any space.
With the Minimo Outdoor Shower Collection, Watrline marries a century of stone-working expertise with modern design sensibilities to create the quintessential luxury outdoor shower.