ADAC Presents SEDY Awards Winners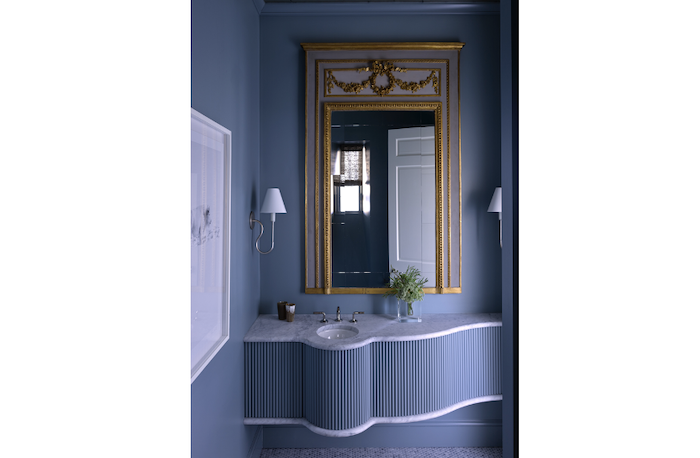 April 27, 2023
The 2023 Southeast Designers and Architect of the Year Awards (SEDY) were presented by ADAC (Atlanta Decorative Arts Center) and VERANDA to firms and individuals from across the Southeast who exemplify the highest level of talent in the categories of architecture, contract design and residential design. Reviewed by a celebrated group of judges, winners were picked from a group of 26 regional finalists spanning five states and were announced at a private gala at Flourish to wrap up ADAC's spring market, DESIGN ADAC.
This year's finalists and winners were selected by a team of top industry individuals, including Steele Marcoux, editor-in-chief of Veranda; John Ike, architect and founder of Ike Baker Velten and interior designer and Woodard CEO Jean Liu.
ADAC Presents the 2023 SEDY Awards Winners
Category: Architect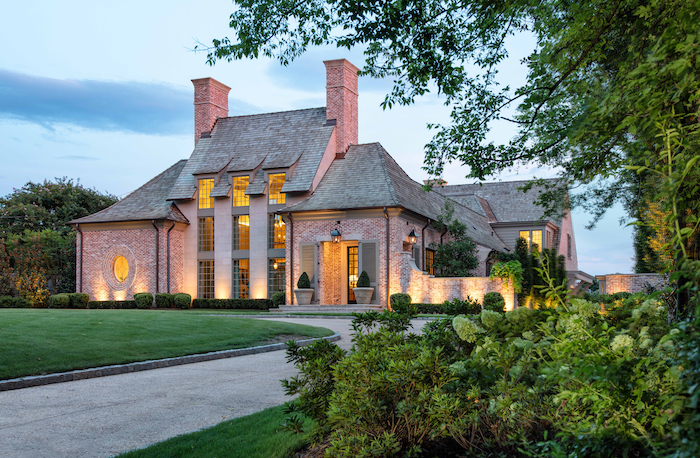 Chris Reebals of Christopher Architecture & Interiors | Birmingham, Ala.
"The three houses submitted by the firm possess a shared sensibility, utilizing predominantly English/Northern European flavors while accommodating current lifestyle planning," said judge John Ike. "Confident form-making with well executed details and a rich palette of materials made these designs stand out."
"All of our projects have nuances, and it really starts with understanding the client's vision," Chris Reebals explained to KBB. "From there, we move to the site contemplate how to best appropriate the project for the site. We submitted three projects that differ not only in vision but also geographically. For one project, the site sat in a close-knit neighborhood that was characterized by an existing design language. Our challenge was creating a new and unique home that was timeless and fit within the surrounding community. Another project also had a contextual component in that the site was very deep and narrow. The clients wanted to prioritize outdoor space resolved by an interior courtyard. The courtyard is used as an outdoor room and creates a unique experience contained within the home. The third project was a literal contextual challenge that the site was a hill on the lake with a steep grade and many topographical nuances. We always strive to design something that fits hand and glove with not only what the client brings, but what the canvas of the site has to offer."
Category: Contract Design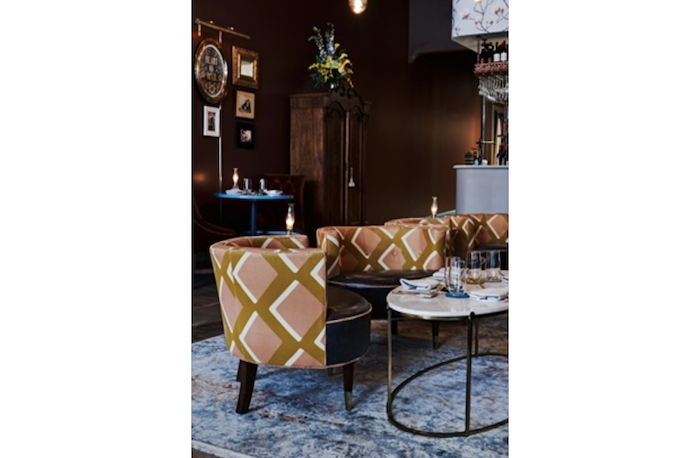 Square Feet Studio | Atlanta
"The most challenging part of our project for Faced in Morningside Village was fitting in all the programmatic elements our client needed into a charming (but tight) 1920s brick storefront space," designer Vivian Bencich told KBB. "Our favorite element is how the curvy plaster shelving helps conceal a column and affords ample display space for our client's wonderful products."
"This submission is noteworthy for demonstrating a wide range of styles and in particular, mastery of materials – from the smart use of venetian plaster molded to form the spa's armchair, to the dramatic wood cut out details of the lobby, and the rich paint palette employed in the restaurant," said judge Jean Liu.
Category: Residential Design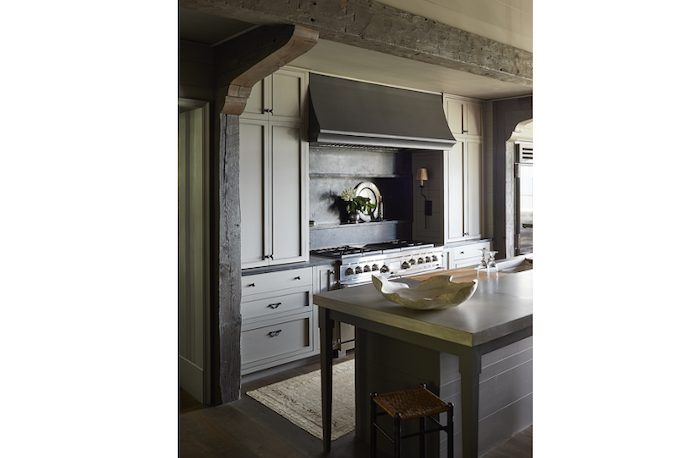 Bronwyn Ford of Pursley Dixon Ford Interior Design | Charlotte, N.C.
Judge Steele Marcoux said of Pursler Dixon Ford, "Subtlety and nuance characterize the work of this firm and separated its work from the rest. Each space features finishes and furniture that complements rather than competes with the architecture and setting."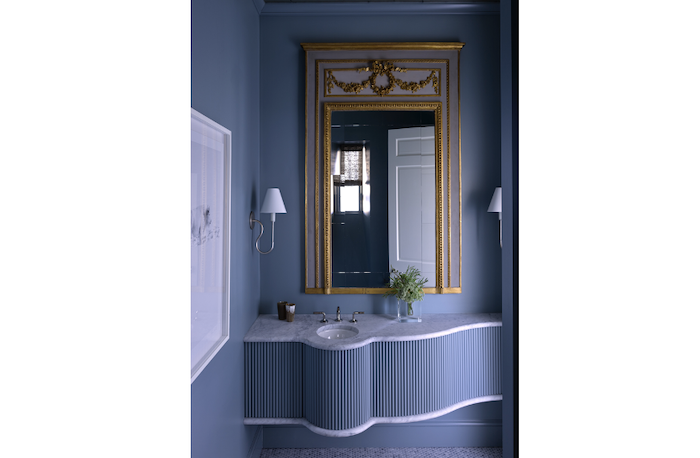 Speaking exclusively to KBB, designer Bronwyn Ford said, "This was a renovation project, so there were constraints with the architecture to be considered. Since the door into the powder room couldn't shift left, we designed the floating vanity (above) with a beautiful curve to narrow the overall depth as it approached the wall. It was a functional solution with a stunning result! These homeowners have done a lot of mission work in Africa, and they had a number of treasures from their travels that they asked us to integrate into the design. The most interesting was a collection of beaded gourd canteens we mounted on linen in a plexiglass box as a distinctive display of art."
"Our 2023 winners represent extraordinary design across the entire Southeast and for the second time in the history of the awards, they each hail from a different major city in our region," said Katie Miner, ADAC general manager. "It's exciting to see how all have continued to refine their craft over the years. Both Pursley Dixon Ford Interior Design and Christopher Architecture & Interiors have consistently been finalists in their respective categories and are first-time winners this year, while Square Feet Studio takes home their second win this year with one prior in 2014. It's wonderful to see how these firms consistently transcend expectations, ultimately raising the bar for future candidates."
—By Leslie Clagett, KBB Managing Editor