BlueStar Kitchen Design Contest Call for Entries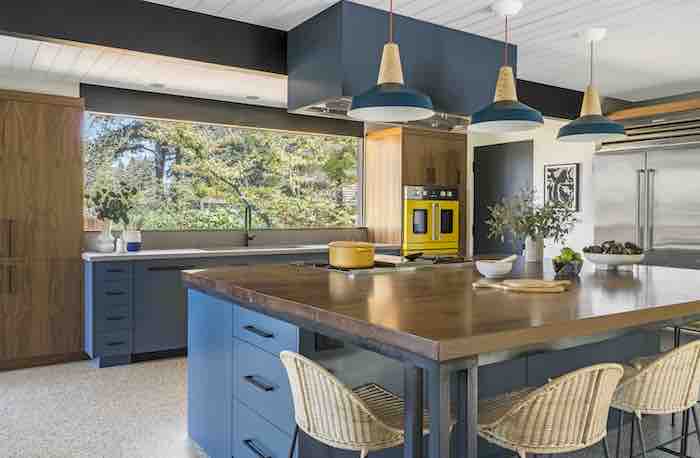 May 23, 2023
BlueStar®, the manufacturer of professional-performance kitchen appliances with unlimited customization for the home, announces their 2023 Kitchen Design Contest. Each year, BlueStar proudly recognizes the talented design professionals who create dream kitchens throughout the US. The annual competition has become a coveted honor that celebrates high-design kitchen projects that incorporate BlueStar professional-style appliances such as ranges, wall ovens, ventilation and premium refrigeration for the home.
Projects must be submitted between now and June 30, 2023, by 12:00 AM EST, must include at least one BlueStar® cooking appliance, and should be completed no earlier than the 2020 calendar year to be considered. To submit for 2023, click here for entry guidelines and forms. Of the selected regional winners in the US, the judging panel will choose one grand prize winner and award them the title of BlueStar Kitchen Designer of the Year.
The grand prize winner will receive BlueStar cooking, ventilation or refrigeration appliances. The appliances combined may not exceed the retail value of $20,000. The prize must be redeemed 12 months from the winner's announcement. They will also receive recognition and advertisement of the project on the BlueStar website and all social media platforms, including Instagram, Facebook and Pinterest.
The regional winners will each receive a BlueStar cookware set valued between $400 and $600 (retail value) and recognition and advertisement of work on the BlueStar website and across BlueStar social media platforms.
In 2022, six regional winners were selected, and the grand prize went to Jenni Vetter, Interior and Project Manager of Vetter Architects based in Wisconsin. Regional winners included Noz Design of San Francisco, Atelier Davis (above) of Atlanta, Case Design of Falls Church, Va., By Design Interiors of Tomball, Tex. and Nancy Lane Interiors of Houston