Broan-NuTone Earns Sustained Excellence Award Energy Star Award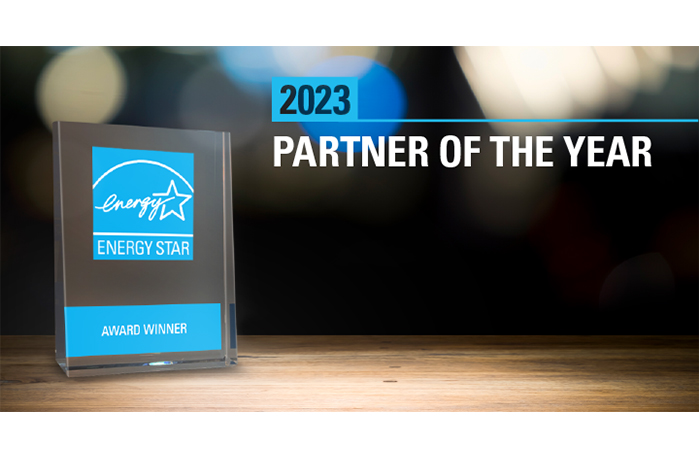 April 14, 2023
Broan-NuTone has received the 2023 Energy Star Partner of the Year — Sustained Excellence Award from the U.S. Environmental Protection Agency and the U.S. Department of Energy. This marks the fifth consecutive year the company has received this distinction, emphasizing its continued efforts to develop a wide variety of high-quality, energy-efficient consumer products geared towards improving indoor air quality (IAQ), not sacrificing it.  
"We are so appreciative of the continued recognition as a Partner of the Year for Sustained Excellence as we continue to create products that positively impact customers' lives, the environment and indoor air quality in general," said Dave Jones, senior marketing communications and brand manager for Broan-NuTone. "We are proud to be in the company of other notable organizations and businesses like ours who are creating a more energy-efficient world and cleaner, healthier environment." 
Each year, the Energy Star program honors a select group of businesses and organizations that have made outstanding contributions in the transition to a clean energy economy. Energy Star award winners lead their industries in the production, sale and adoption of energy-efficient products, homes, buildings, services and strategies. These efforts are essential to fighting the climate crisis, protecting public health and creating a clean energy future for everyone. 
 "As we accelerate historic efforts to address climate change, public-private partnerships will be essential to realizing the scale of our ambition," said Michael S. Regan, EPA administrator. "I applaud this year's Energy Star award winners for working with EPA to deliver a clean energy future that saves American consumers and businesses money and creates jobs." 
Broan-NuTone offers more than 80 affordable and environmentally friendly models to choose from to meet a host of needs. The complete line of Broan-NuTone Energy Star-certified ventilation fans, range hoods and fresh air systems provide builders and homeowners with efficient, powerful and long-lasting performance, with the added benefits of easy installation, less maintenance and energy and cost savings. 
Winners are selected from a network of thousands of Energy Star partners. A complete list of 2023 winners is available here.