Franz Viegener Receives Two 2020 GOOD DESIGN Awards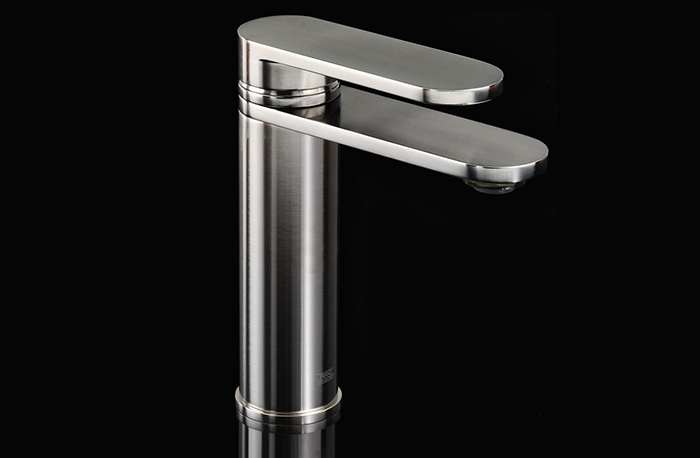 December 30, 2020
Franz Viegener, the bath and kitchen fittings company, won two coveted 2020 GOOD DESIGN Awards, presented by the Chicago Athenaeum Museum of Architecture and Design and Metropolitan Arts Press Ltd. Each year, the museum presents the world-renowned GOOD DESIGN. Awards for the most innovative and cutting-edge industrial, product and graphic designs produced around the world.
Franz Viegener is proud to have received the 2020 GOOD DESIGN award for the Kitchen Collection and Seven Collection, designed by Josef Moskovic, chief designer, Franz Viegener North America.
"It is a great honor to receive these two GOOD DESIGN awards from this prestigious institution." said Moskovic. "The Kitchen Collection was designed to offer the at-home chef a professional-grade faucet without the hard-to-clean coil found in many industrial-grade kitchen faucets. The Seven Collection met the challenge of running water through the thinnest possible bar stock brass of only 7 mm thick."
The Kitchen Collection is the brand's entrée into the kitchen category, serving as the home chef's trusted second-in-command: a precision-engineered kitchen essential designed to meet the needs of everyone from an amateur baker to a seasoned chef de cuisine. The Franz Viegener Kitchen Collection is available in the standard-size and in the larger pro-style faucet. The faucet's powerful performance is bolstered by elegantly curved modern lines, while its inherently utilitarian nature is elegantly integrated into a contemporary design that recalls the professional-grade kitchen in the home.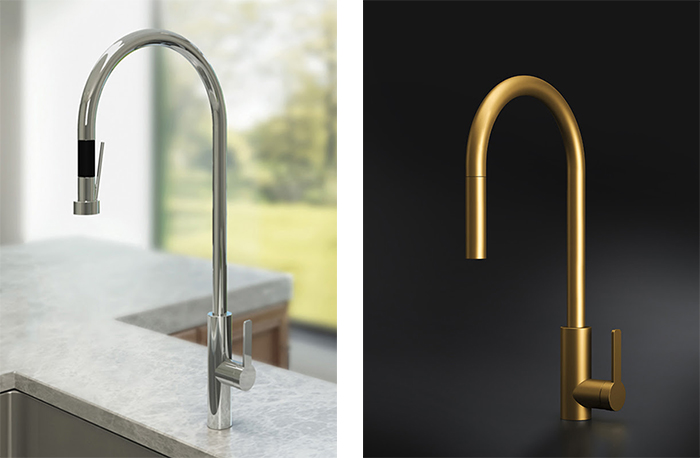 The Seven Collection features an ultra-slim, perpendicular profile that exemplifies Franz Viegener's engineering prowess. At only 7mm thick, Seven overcame the technical challenge of running water through the thinnest possible flat machined bar stock brass, making it a refined pillar of modern, minimal design. Through precision machining and finishing techniques, its unusual geometry – with curvilinear contours meeting parallel planes–gives it a sleek, characteristic style.
"We always strive to offer high-quality architectural products for the residential and contract hospitality space, which is why receiving two GOOD DESIGN Awards is a high achievement for which we are honored and grateful," said John Weinstein, director of Franz Viegener, North America. "We are excited that our debut kitchen collection received this acknowledgement, as well as the engineering prowess of the Seven Collection."
Franz Viegener previously won the award in the Bath and Accessories category last year with the Buzz, Konic and Konic Cross collections (2019) as well as three years in a row with the Edge Cross (2012), Skyline (2013) and Shoreline (2014) collections.
Now in its 70th year, GOOD DESIGN is the oldest and the most prestigious awards program organized worldwide. Founded in Chicago in 1950 by the former MoMA curator Edgar Kaufmann, Jr., together with such pioneers in modern design as Charles and Ray Eames, Russel Wright, George Nelson and Eero Saarinen, GOOD DESIGN honors the yearly achievements of the best industrial and graphic designers and world manufacturers for their pursuit of extraordinary design excellence.