Sub-Zero, Wolf, and Cove Kitchen Design Contest Judges Named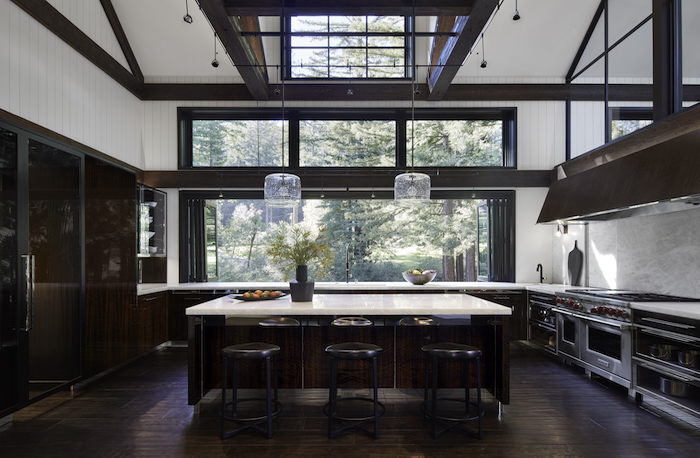 July 10, 2023
This story was originally published on July 10, 2023; it was updated on July 17, 2023.
The judges have been announced for the Sub-Zero, Wolf, and Cove Kitchen Design Contest. With more than 45+ years of combined experience, the seven judges are each previous winners of the Kitchen Design Contest and offer true expertise in design across various disciplines with projects spanning globe.
Sandra Agurto of Cabinetry Creations, Inc. (Orlando, Fla., United States). One of Orlando's leading specialists in kitchen design, Sandra obtained her interior design degree, specializing in kitchens and baths, from the University of Nebraska at Kearney. A designer at Cabinetry Creations, Inc., in Orlando, she was a second-place Sub-Zero, Wolf, and Cove Kitchen Design Contest global winner in 2013-2014. She has received numerous additional awards for her outstanding kitchen designs, including prestigious grand and silver Aurora Awards from the Southeast Building Conference. From the time she was a young child, Sandra had a knack for space planning and design. As a busy mother of four, she understands the importance of creating kitchens that are as functional as they are stunning.
Stacy Eisenmann of Eisenmann Architecture (Albany, Calif., United States). As principal of Eisenmann Architecture, Stacy leads a talented team focusing on residential design in the San Francisco and Lake Tahoe regional areas. Stacy is a four-time finalist in the Sub-Zero, Wolf, and Cove Kitchen Design Contest as well as a recipient of CA Modern's Best Kitchen Remodel Award, and her own home was selected for the AIA Tour of Homes. Stacy earned her Bachelor of Architecture from Virginia Tech's College of Architecture and Urban Studies, a program based on Bauhaus principles. Building her career at Skidmore Owings & Merrill, Polshek Partnership, and Nick Noyes Architecture, Stacy pursued a range of projects from international airports and museums to high-end residences. She then shifted her focus to kitchen design at Arclinea San Francisco before launching her own firm.
Mick De Giulio of de Giulio Designs (Willmette, Ill. United States). In 1984, Mick De Giulio founded his eponymous firm with a studio and workshop in Chicago and an artisan metals studio in Michigan. Some of his most celebrated projects include the Better Homes and Gardens Test and Showcase Kitchens at Dotdash Meredith headquarters in Des Moines, Iowa; Sub-Zero, Wolf, and Cove showrooms in New York, Los Angeles, and Chicago; and the company headquarters in Madison, Wis. Mick has been a finalist multiple times and a first-, second- and third-place global winner in the Sub-Zero, Wolf, and Cove Kitchen Design Contest.
Martin de Sousa of Designström (Toronto, ON, Canada). Martin de Sousa's education at the Ontario College of Art and Design in interior design provided him the opportunity to explore his artistic and technical design abilities. He later attended the SieMatic Academy in Germany, where he trained in kitchen planning and design. With a keen sense of spatial awareness and technical expertise, he understands the importance of details both big and small.  Despite personal challenges with vision and hearing loss, Martin has overcome his condition, confident in his ability to provide his clients with beautifully designed spaces. With more than 15 years of experience and numerous design accolades, Martin has developed a recognizable style that is both unique and timeless. Martin was a 2015-2016 Sub-Zero, Wolf, and Cove Kitchen Design Contest finalist.
Martin Holliday of Chiselwood (United Kingdom). Martin Holliday is one of the leading kitchen designers in the UK. He has won many accolades over his 30-plus years in design, including being honored as a finalist in the 2015-2016 Sub-Zero, Wolf, and Cove Kitchen Design Contest. Martin is the design director of the award-winning design and manufacturing company Chiselwood, which he founded with his wife, Mel, in Lincolnshire in 1989. Originally trained as an engineer on gas turbines, Martin eventually followed his passion to design and manufacture furniture that not only looks beautiful but provides practical solutions for everyday life.
Mark D. Stumer of Mojo Stumer Associates (Greenvale, N.Y., United States). A founding principal at Mojo Stumer Associates Architects, Mark is a graduate of Pratt Institute with a Bachelor of Architecture degree. He Mark sits on Pratt's Board of Trustees and is chair of the Institute's Building and Grounds Committee. Mark is a three-time finalist and 1996-1997 first-place global winner in the Sub-Zero, Wolf, and Cove Kitchen Design Contest. As a respected design leader in the field, he has been asked to lecture at many design and institutional functions. He has also donated his time to educate elementary school students to the wonder of architecture.
Davy Swanenberg of Culimaat High-End Kitchens (Netherlands). Upon completing his studies in Marketing Management at Fontys University, Netherlands, Davy joined the family business, Culimaat Kitchens. Though his career in the kitchen industry began in marketing and technical engineering, his creativity and passion for design shone brightly. After several years of hard work, he was promoted to designer, and in 2006, Davy and his brother, Twan, assumed leadership of the family business and developed a high-end brand for Culimaat Kitchens. Davy and Culimaat High-End Kitchens have won several international design awards, including multiple Benelux Design Awards. Davy was a first-place global winner in the 2010-2012 Sub-Zero, Wolf, and Cove Kitchen Design Contest.
Mick De Giulio Talks About Judging the Sub-Zero, Wolf, and Cove Kitchen Design Contest
De Giulio, whose "Redwood Retreat" project (above, photo by Dave Burk) won the 2019-2021 contest, spoke with KBB about what qualities he looks for when reviewing the entries to the contest.
"I look for truly holistic designs – those which are not just about beautiful cabinetry and related elements, but those that convey emotion. With the sheer number of entries submitted for the Sub-Zero, Wolf and Cove Kitchen Design Contest (over 1,700 in the past competition), the initial impact created by high quality photography is critical. I look for how the design holds together, transitioning from a mile-high view to the resolutions of small details. It's always great to see clever elements and unique solutions to age-old kitchen design challenges."
He explains the inspiration behind the Redwood Retreat project.
"The setting of this California cabin – sitting under a canopy of soaring redwoods and on a falling grade – gave me initial inspiration. I knew I wanted the kitchen relocated in the house to take advantage of the sweeping view looking out and over the backyard's lower forest floor. The idea of a treehouse came to mind – a home centered on the kitchen, suspended among the redwoods. I used a combination of transparent and reflective materials such as polished stainless steel and glass to build toward this feeling of floating."
The judges will review each design and hand-select the top entries from around the world after the entry period closes in January 2024. Forty-two professional finalists and one student winner will be announced and will receive a cash prize in spring 2024. Additionally, all finalists and the student winner will win a trip for two to attend the Winners' Summit and Gala in fall 2024, where 13 Global Winners will be announced. The exclusive Summit and Gala location will be revealed later this fall.
Sub-Zero, Wolf, and Cove will award additional cash prizes to first-, second- and third-place Global Winners in each of the following kitchen style design categories: Traditional, Transitional and Contemporary. Cash prizes will also be awarded to one winner in each of the following categories: Small Space Kitchen, First-Time Entrant and Best Use Outside of Kitchen. Entry details for the Sub-Zero, Wolf, and Cove Kitchen Design Contest can be found here.
—By Leslie Clagett, KBB Managing Editor