Unox Casa Wins Kitchen Design Appliances Red Dot Award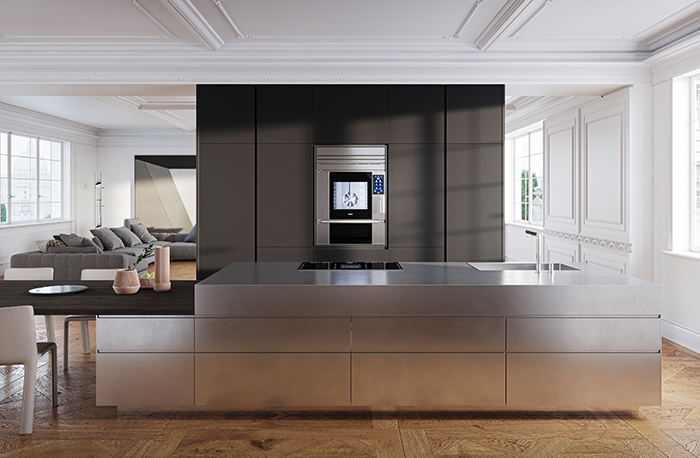 June 19, 2023
This article was originally published on June 19, 2023; it was updated on June 26, 2023.
Unox Casa has won the Red Dot Design Award 2023 in the Kitchen Design Appliances category for its SuperOven Model 1S. This recognition follows the brand's 2022 success of winning three Red Dot Design Awards, including the sought-after "Best of the Best" distinction, with the innovative SPEED-X. 
The success of Unox Casa is the result of the constant commitment of a team of professionals who have rewritten the paradigms of the kitchen industry, translating into the residential market the excellence and craftsmanship that the Padua-based brand has demonstrated over decades of history in the professional world. 
The Award
Established in 1955, the Red Dot Design Award is one of the world's most prestigious recognitions that rewards only companies and products that stand out in terms of aesthetics, functionality, practicality and innovation. An award that honors the exceptional quality of planners and designers competing from all over the world with their products, brands, communications and design concepts. 
A jury of the highest level, composed of 50 international experts, was convinced by SuperOven Model 1S, an oven that the market has already raised to iconic status as it brings the performance of a starred restaurant into luxury homes in a simple-to-use package. A product's technology represents a pride of Made in Italy where research and development come together to give life to a futuristic appliance with a practical and contemporary spirit.
"Given the importance of this recognition, following up on Unox's success last year with this further victory is a source of great pride and satisfaction for us at Unox Casa," said Matteo De Lise, director of Unox Casa. "An exciting achievement both in terms of recognition by the market worldwide, and as a result of the constant investments we make day by day in research and in the development of people and technologies that can improve the performance of existing products, through the implementation of the most innovative and effective solutions. An achievement that is worth double for us because it is part of a precise business strategy that is bearing fruit. 
"Winning the Red Dot Design Award is the sign that we are on the right track, that despite the difficult socio-economic context, our ability to create excellence, to offer products that anticipate trends by enhancing the innate characteristics of Made in Italy, has allowed us to continue to grow."
The Unox Casa Product
Compact and equipped with a single cooking chamber, SuperOven Model 1S (also available in the Model 1 version with a double oven) offers professional performance in a simple, immediate way, making types of cooking not found in traditional ovens possible. Featuring a large and intuitive digital control panel that can activate over 400 automatic cooking programmes, Model 1S is as functional as it is innovative and able to adapt to every need, guaranteeing not only efficiency but also respecting the organoleptic properties of food. Thanks to sensors that continuously monitor the percentage of humidity inside the cooking chamber, food can be cooked evenly and 3 times faster than in a normal oven.
High-end Aesthetics and Practicality
Whoever said functionality and elegance cannot go together had not yet seen SuperOven in action. Model 1S is sophisticated and minimal in its design and blends into any interior, whether rustic or futuristic. The design combines aesthetics and technology, featuring a digital control panel that is intuitive and appeals to the latest smart home trends. Even the finishes go in this direction with diversified and tailor-made proposals.
From Professional Kitchens to the Home: Cook Like a Chef
Confirming that the brand's technology is in constant motion, Unox Casa continues to promote its Cook Like a Chef digital platform, created specifically to help customers develop their passion for cooking and find continuous inspiration with the support of Unox Casa chefs every day. The platform allows Unox Casa customers to rely on expert support on a daily basis and take advantage of the potential of Unox Casa products. 
The Padua-based company has created real film studios in its headquarters, where it has filmed more than 100 video recipes to stimulate the passion and appetite of its customers. These short videos illustrate in a simple way the steps involved in the preparation and cooking of tasty dishes. It is possible to download the chosen recipe directly on the oven — a sort of Netflix for cooking enthusiasts but accessible only to people who have purchased a Unox Casa oven.