A Midjourney AI Tutorial for Designers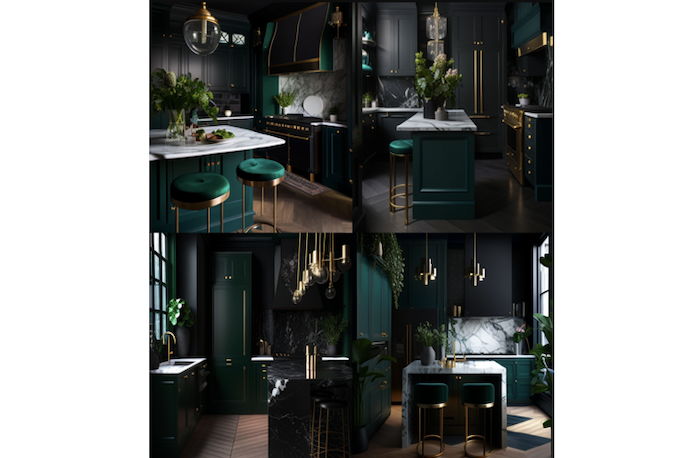 April 3, 2023
Are you feeling stuck on a thorny room-planning problem? Are your creative juices running dry? Need help figuring out a solution? Midjourney's artificial intelligence bot can often help you.
In this post, you will:
1. See one of my attempts at Midjourney and learn why homeowners need to be careful when looking at images online.
2. See how one interior designer used it to solve a design dilemma in her own home and how she will use AI to generate revenue on her blog.
3. See step-by-step instructions for how to use Midjourney's artificial intelligence bot.
Ready to Start?
I've had a lot of fun using Midjourney for ideation recently. The images you see above and below are not real kitchens, they were created using a text prompt given to an artificial intelligence bot, specifically the Midjourney bot. No doubt, you've heard of Midjourney by now, but if you haven't, this post will share with you everything you need to know.
First thought, I think it's mission critical to make sure consumers/homeowners realize that images created with Midjourney do not represent real world design and to label everything "Created with AI". Why?
If you are homeowner reading this, here's why:
Images created with AI are for ideation. They do not represent an interior designer's ability to EXECUTE a real world design for you. Soon, you will start seeing many beautiful rooms generated through an AI text prompt online and as the technology improves, you won't be able to tell the difference between a real world room and a room generated through a text prompt.
Ethical designers will always label their captions and images properly, but – as a homeowner – it is incumbent upon you now [so you protect yourself] to ask a designer you might be thinking of hiring if the rooms you've fallen in love with are real or not.
Always, always make sure [especially going forward when what looks beautiful and may entice you to call may not be real] to ask the interior designer you are thinking of hiring if they have the knowledge, experience and technological resources necessary to execute your dreams properly.
And if you need a place to find an interior designer? Start with the Interior Design Society. My company, Savour Partnership, is an Emerald level national sponsor of the Interior Design Society. Check references no matter who you hire.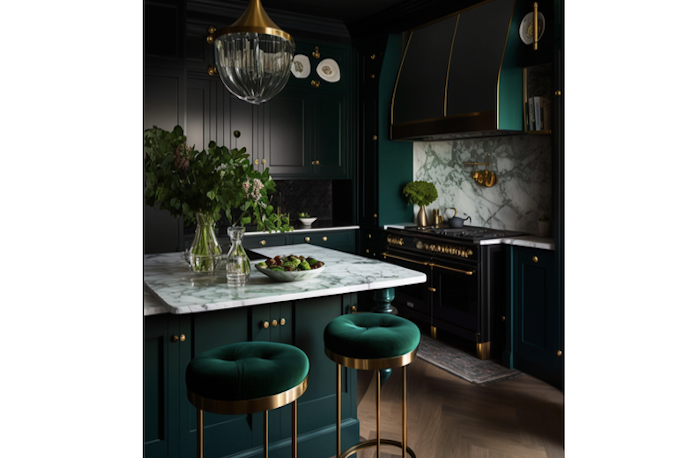 As you can see in the images above if you look closely, there are some things wrong with the images: the products are not represented correctly and there are things not formed perfectly.
It's important to realize, if you are a homeowner reading this, that many of the pieces of furniture or accessories found in AI generated images are not available in the real world at a retail store or online.
However, a professional interior designer can have anything you desire custom-made if you are willing and able to invest in their services, whether or not it exists yet in the real world.
Below are four ideations the bot created of this kitchen from my original text prompt.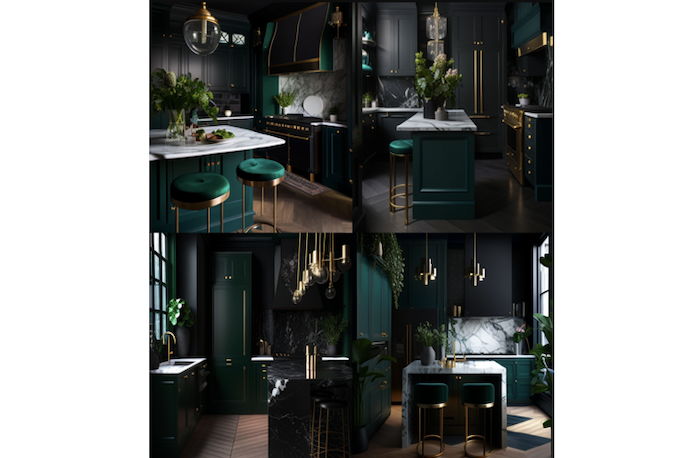 Now, I want to share with you how one interior designer used Midjourney and show you how to use it for creating revenue.
The Backstory
A long-time member of my Facebook community for interior designers, Lori Franklin Evans, is co-owner of Gainesville, Fla.-based Evans Design and Construction. Lori also writes The Evans Edit blog, which some of you may know.
Lori and her husband recently built their forever dream home. Lori, unbeknownst to me, had been stuck on trying to solve a design dilemma for her study. She saw me playing around with Midjourney in my Facebook community and decided to try it for herself.
She then posted her very first attempt at Midjourney ideation on her Facebook profile and tagged me to thank me for the inspiration to start playing with this AI [artificial intelligence] tool. We then had a long private text conversation about her results. When I asked her if I could use her images in this post, she said, "Sure."
Lori: Thank you.
What follows are images of Lori's inspiration and ideation process using MidJourney and then an idea for how she plans to use Midjourney AI to generate revenue from her blog.
After this, there will be a series of images on this post for EXACTLY how to get started using Midjourney yourselves.
Below is Lori's inspiration board, prior to building her home. This was not created using Midjourney, but could have been had it been available at the time.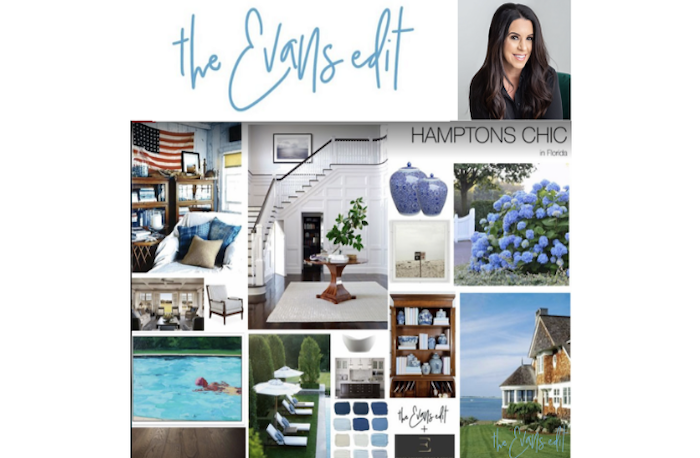 Lori's Real World Living Room
As you can see, Lori and her husband love crisp blues and whites, but as noted above, Lori was feeling stuck on what to do about her home's study/library – one of the last rooms left to furnish and design in her own home.
For any of you who have ever built a home, you know how many thousands of decisions go into the process. It's easy to feel stuck when you get down to making the furnishings and design decisions for the final rooms, right?
And even though Lori is an interior designer, because this was her own home, she WAS the homeowner who had already made a million decisions and was feeling stuck.
That's where Midjourney came into play when she saw me discussing it in my Facebook Group community for interior designers, #DesignWealth.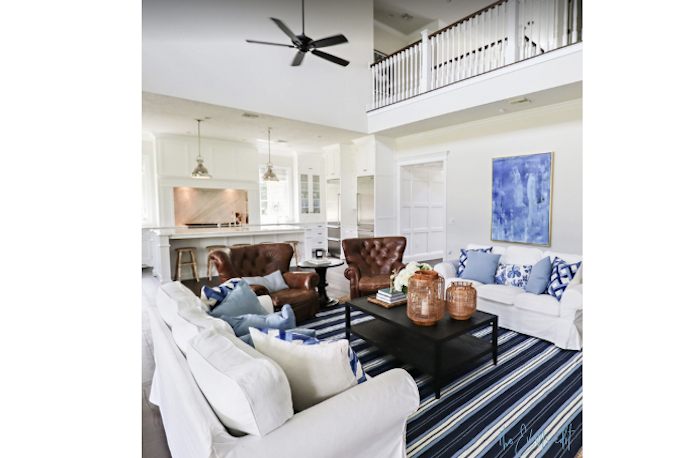 The image below was Lori's first attempt using Midjourney to get an idea for her study/library. It was generated from Lori's text prompt to the Midjourney AI bot. This room does not exist.
Lori told me she was amazed how well this first attempt flowed with her living room, but she wanted to refine it and get more variations. Midjourney allows you to do that, as you will see below when I show you exactly how to use Midjourney.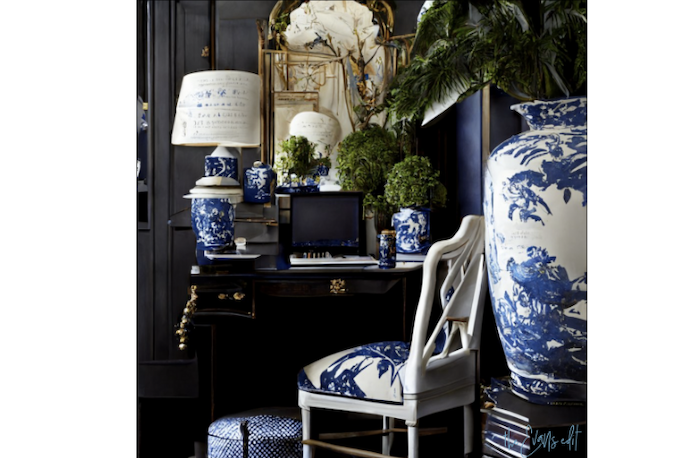 Below are the two sets of variations Lori created for her study/library using the Midjourney AI bot.
Variation Set 1: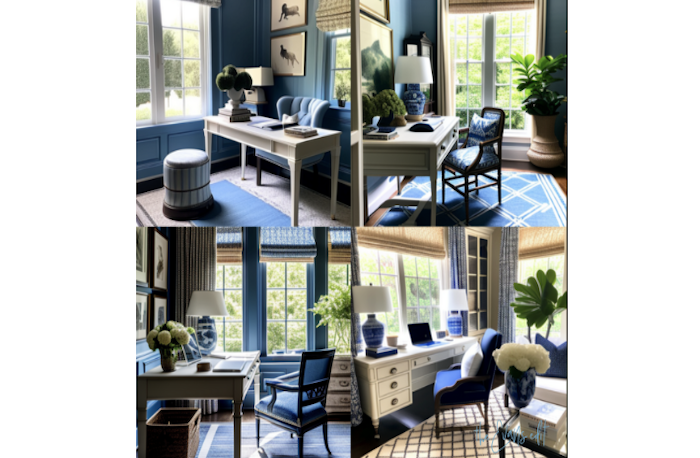 Variation Set 2:
Below is Lori's final choice of the image she loved best for her study/library.
Midjourney will allow you to continue to refine images ad infinitum! It's easy to go down the rabbit hole.
As you can see, this image looks very appealing at first glance, but it's not real world. However, these sets of images gave Lori wonderful ideas and she's now unstuck.
She's working on implementing some of these interior design ideas into her real world study/library.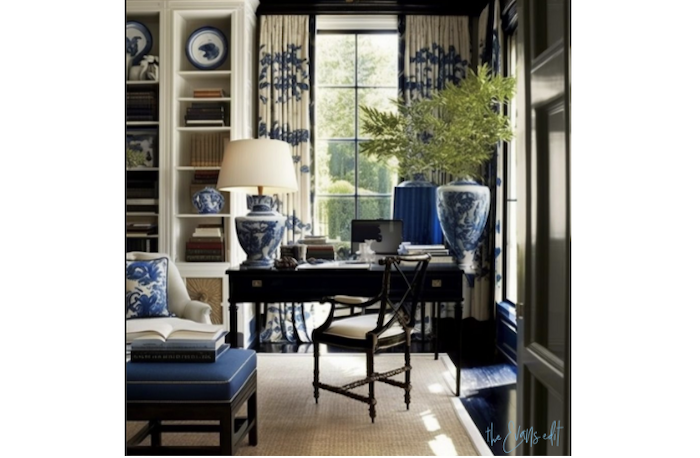 How Lori Is Planning To Use Midjourney To Create Additional Revenue For Her Business
Because Lori is an interior designer who writes a well-known blog, she can use Midjourney's AI bot to create images she loves and then share affiliate links to those images that allow people to shop the look.
The image below, with affiliate links, is one Lori created for a previous blog post of hers, but she could do a similar one for the study above.
Lori makes a small commission every time someone purchases from one of her links, but it doesn't cost the purchaser a single cent more to purchase from one of Lori's links than it does to purchase it themselves.
And in this way, purchasers can get Lori's knowledgeable and curated viewpoint of products that will work, and they can support her small business.
This can work for any designer and it's a total win for both parties.
Note to designers reading this:
Affiliate links:
1. Need a lot of maintenance as the underlying link structure can be changed by the mfg. or the product can be discontinued.
2. They need a lot of site traffic to generate income as the commissions are very small. This will generally take investing in ads and in creating social content.
3. It takes time to research the products, set up the links, etc.
However, if you have the site traffic – or are willing to invest the time and money in acquiring the site traffic – they can be a wonderful way to give your site's visitors an easy way to support your small business and it saves purchasers so much time because they can purchase from your curated and knowledgeable viewpoint, with a click.
Note to homeowners reading this:
Whenever possible, please choose to support an interior designer offering you affiliate links. Why?
1. As I said – it doesn't cost you one cent more.
2. How it works: The designer is being paid a very tiny commission by the underlying e-commerce site to showcase their products to you in a curated fashion on that designer's site. Designers are not responsible for customer service or delivery when you purchase from an affiliate link, that's the responsibility of the underlying e-commerce site where you will be taken, once you click, to make your purchase.
3. Buying through a designer's affiliate links helps designers to support their business and to support their effort and investment in maintaining the links and spending the time to find and curate the products for you.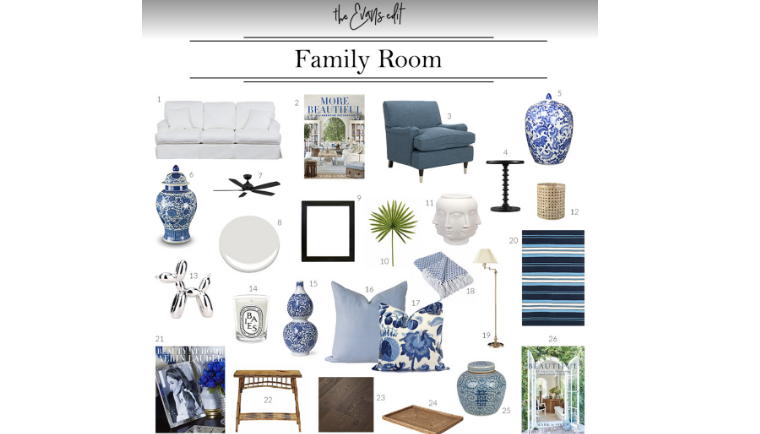 How to Use Midjourney
The following images are taken from the Midjourney website. Follow these instructions, exactly, and you will be on your way to playing and having fun, too!
First rule: the gold is in the text PROMPT, so write your prompt very specifically. Include everything you can think of, like the way you want the room to look and feel and include the words "hyperrealistic 8K".
Now, here's how to start.
The first thing you have to do is to set up a profile on Discord. You cannot access Midjourney without this.
Midjourney allows about 25 free images for trial users, but then you have to pay to play. That information is included below.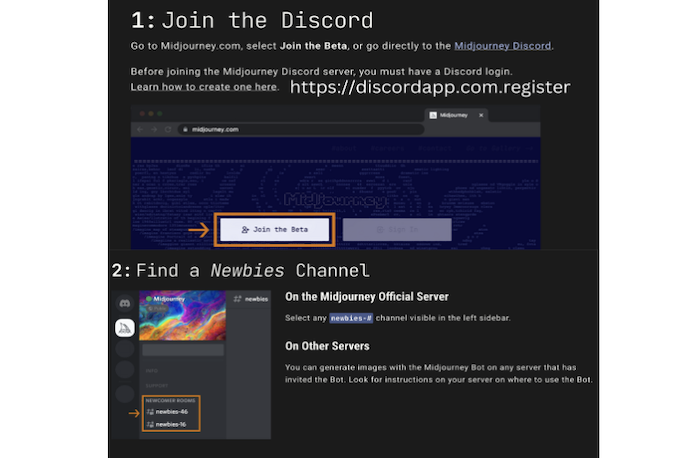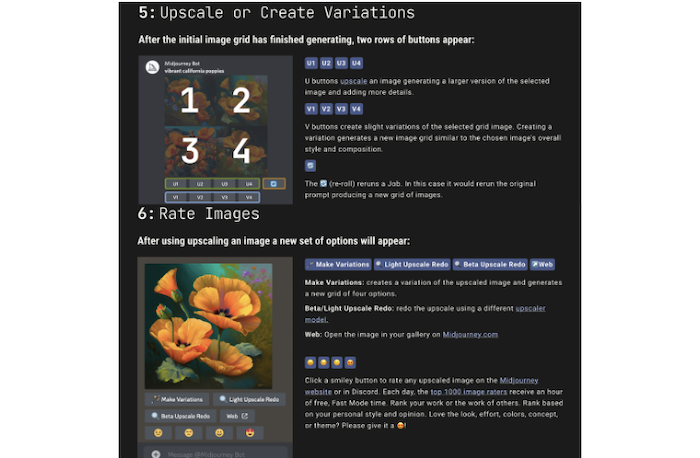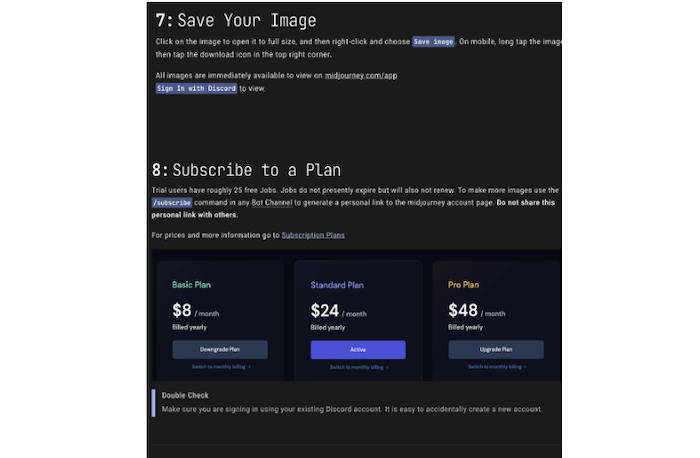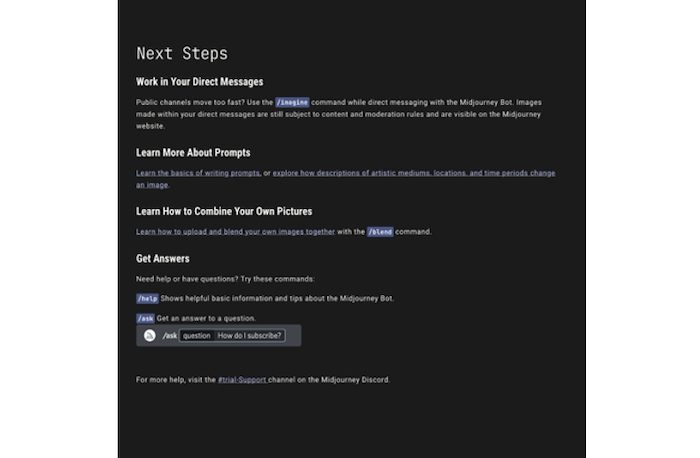 I hope whether you are an interior designer or a homeowner reading this post, that you now understand how to use Midjourney's AI bot for fun and fast ideation.
If you are an interior designer, I hope you now understand that this will never replace your ability to actually execute a design job for your clients.
If you are a homeowner, I hope you now understand that this does not represent anything other than a fun way to ideate, and is in no way indicative of the creative, imaginative soul of an individual interior designer you may choose to work with and that much of what you see in these images is actually NOT good design, but can be enticing at first glance.
These images are compiled by a bot from millions of data points, and are simply meant to give you ideas.
—By Leslie Carothers, principal, Savour Partnership. She will be leading a workshop, 'Generative AI and the Metaverse: Impacts and Revenue Opportunities' with Annilee Waterman on Thursday, April 13, 2:00-4:00 CT. Register here. 
This post was updated on April 6, 2023