Five Technology Trends that Will Change the Skilled Trades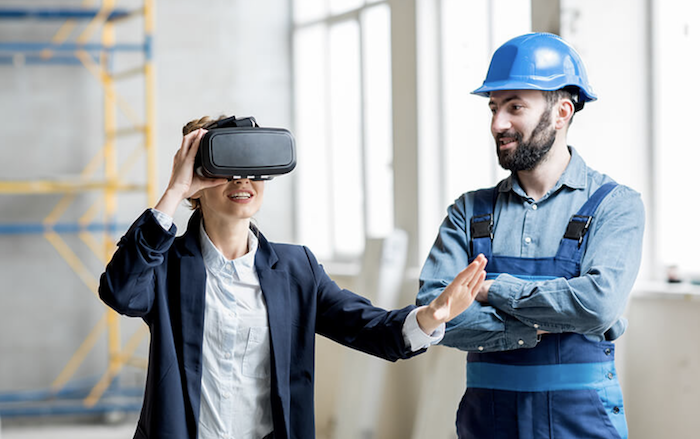 December 6, 2021
The skilled trades are long-term careers with great benefits, fulfilling work and high salaries – and they're looking for tech-savvy people. FABTECH, North America's largest fabrication and manufacturing exposition, offered insights on how technology has changed the trajectory of the workforce and how it will shape the future of the building and construction trades.
1. Robotics and Artificial Intelligence
Industrial robots have been around for several decades, and they're gaining momentum – and you could learn how to use them in your skilled trades job. The World Robotics 2020 Industrial Robots report counted 2.7 million industrial robots globally. Many modern robots use artificial intelligence (AI), meaning they make decisions to solve problems.
Robots could help keep workers safer by taking on dangerous jobs or repetitive tasks that lead to wear and tear on the body. They can also create opportunities for employees to take on higher-level positions.
Keith Otterstatter, director of operations at powersport vehicle manufacturer Polaris, credited a combo of AI and human ingenuity to the company's success. At Polaris, AI-powered vision sensors ensure that parts are fastened and assembled correctly. Meanwhile, the employees monitor the robots and AI systems. Otterstatter said employees serve as "in-house experts," finding improvements for a better, more efficient process.
2. Digitization
The coronavirus pandemic shifted many businesses online, accelerating the adoption of new technologies. Digital transformation or digitization means using online or cloud-based software to store and analyze data to make business decisions. Some familiar examples include online shopping and ordering from restaurants. Increasingly, manufacturers are digitizing, too.
Angi, an online marketplace for home repair services and renovations, reported widespread adoption of digital tools among pros in the building trades in their 2021 Skilled Trades in America survey:
39% added tools for customer quotes
42% added planning tools
47% adopted digital payments
With these new tools, employers want to hire workers who excel at their trade and show curiosity in using data to improve processes.
"There are a lot of opportunities for people developing new-school STEM skills," said Jon Sobel of manufacturing data platform Sight Machine in a FABTECH Tech Talk. "Companies are looking for people they're confident can handle the newer technologies. Companies will invest in people who show an interest in that."
3. 3D Printing
Known in the industry as "additive manufacturing," 3D printing is changing the manufacturing game. Conventional manufacturing starts with a material and cuts away until a part is formed. 3D printing creates something from nothing, layering on thin streams of plastic or metal.
Additive manufacturing takes a hefty investment. That's why it's commonly used today in healthcare applications – like prosthetics and PPE – where the upfront cost can reap life-changing rewards.
In the future, additive manufacturing may help counteract ongoing supply chain disruptions like the ones caused by COVID-19 because manufacturers can make their own parts, rather than wait for building materials.
4. Virtual Reality as a Training Tool
Becoming a welder takes plenty of hands-on training and years of experience to master the many different types of welds – from basic techniques to advanced ones. Now, welding students – as well as apprentices of other crafts – can supplement their hands-on training with virtual reality (VR).
VR simulators allow vocational and trade school students to get familiar with welding techniques without wasting metal. Not only that, the simulators collect data on accuracy and speed, giving students real-time data to react to and improve their performance.
5. Workplace Flexibility
When the pandemic-related closures went into effect, virtually any job that could be done remotely switched to that model. But what does this mean for jobs in trades that don't allow working from home?
William LaRue of Tru-Fab Co. Metal/TFC Inc,, a FABTECH speaker and Gen Z member, believes employers will need to find creative ways to offer workers choices if they want to recruit younger generations to the trades. He offered examples of more flexible working arrangements, including split shifts, where two people cut a long shift in half; swappable shifts, that allow workers to trade hours so they can cut back on or take on more work as needed; and flexible paid time off.
By Lyss Welding, learnhowtobecome.org