Harnessing the Power of Online Reviews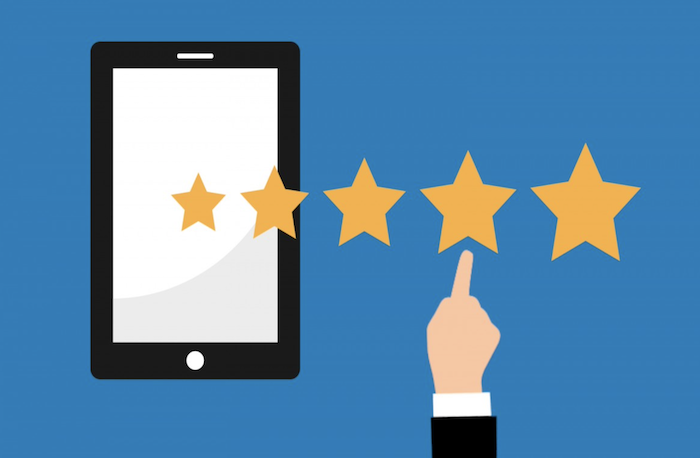 October 23, 2023
This article was originally published on October 23, 2023; it was updated on November 3, 2023.
Harnessing the Power of Online Reviews
Since the beginning of the internet era, the significance of online customer reviews, specifically Google, cannot be overstated. Whether designing a new kitchen for a would-be chef or installing a spa-like bathroom retreat, customer reviews can definitely hold the key to success in attracting potential customers. The undeniable power of positive customer reviews can and will drive growth and success towards your kitchen and bathroom business like a mosquito to bare skin on a summer's night.
Simple word-of-mouth recommendations are still highly relevant, but with more and more people doing their own research online, websites like Google and Facebook can actually work like little trusted advisors for them. For local kitchen and bathroom businesses, these online reviews help the potential client understand how the company performs over a period of time and across a variety of different projects.
Trust is everything in the world of home improvement, and as potential customers embark on their journey to find a reliable and skilled team to transform their living space, this is where customer reviews step in as powerful trust builders. A string of glowing reviews on a platform like Google can reassure potential clients that they are making the right choice. Trust, once established, becomes the cornerstone of every successful customer relationship.
In a competitive market, customer reviews can be the differentiating factor that sets your business apart from the rest. While other companies may offer similar services, a five-star reputation has the power to turn into your "why" – as in "why" should a customer choose you?
The more five-star Google reviews your business accumulates, the stronger your competitive edge becomes.
Even though it feels like it, getting the odd one, two, three or four-star review is not the end of the world; after all, no one is perfect. A lower-star review allows you to show how you can turn things around.
The Good and the Bad Online Reviews
I always believe that the tell-tale sign of a great company is not how they react when things are going right but rather when something goes wrong.
It can also highlight areas of your business where more training would be beneficial for your staff. The main thing is to respond calmly to the review and seek an opportunity offline to understand what's gone wrong and how you will resolve the particular issue. Once the problem has been resolved, you should absolutely ask the client to update or add to their review.
As well as responding to negative reviews, you should always respond to positive reviews. Not just with a thank you but instead highlight and go into more detail about the positive aspects mentioned in the customer's assessment of their experience. By responding about how glad you are that the client was delighted with the customer service they received or sharing that you are thrilled they noticed that the communication was high, as this is something that, as a company, you work very hard at, can in itself be as effective as another positive review. You are picking out and underlining all the areas you want other potential clients to read and be aware of. Because if they read the review, they will read your reply, if there is one.
As people tend to follow the actions of others, a five-star Google rating is like a shining light that guides prospects towards your business. If a potential clients see that others have had a positive experience with your kitchen and bathroom design or installation service, they are far more likely to trust your expertise and engage with your company.
Because search engine algorithms are likely to reward businesses with positive online reviews, a well-optimized Google My Business page with a good spread of five-star reviews can significantly improve your online visibility. This means that your kitchen and bathroom business is far more likely to appear at the top of search results when potential clients are looking for your services. After all, Google wants to give the "researcher" the best information possible.
The power of positive reviews can also extend to your pricing strategy, as a business with a strong reputation based on multiple five-star reviews can often command higher fees for their services. Clients are often willing to pay a premium for quality workmanship and trustworthiness, which those five-star reviews only reinforce.
So, my advice is to encourage your customers to leave online reviews by sending them an email or two (or three) and provide clear instructions on where they can leave their review and how to go about it. It's hugely important to make the process as seamless as possible to increase the likelihood of participation.
By harnessing as many positive testimonials as possible, there's a good chance your kitchen and bathroom business will be on the path to greatness, one glowing review at a time.
—By Mark Conacher, director of Liberty Fitting Service
Photo credit: Creative Commons