How to Choose the Best Cabinets for Your Client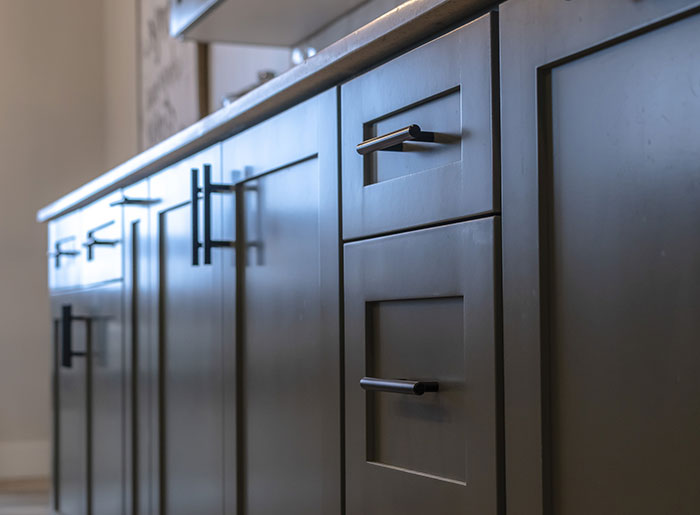 May 28, 2021
In my opinion, there are three categories of kitchen cabinets: good, better and best. How do you know what to look for in a cabinet? What makes a good cabinet and what makes a better cabinet? Why is there such a difference in the cost?
Understand Good, Better, Best Cabinets
How are the cases built? The cabinet boxes should be constructed of ¾-in. plywood. In my opinion, this is the best cabinet box material. Equally important for drawers, a box constructed of ½-in. – ¾-in. solid material is preferred, since the drawer runners will be attached to them. Dovetail drawer boxes or upgraded molded metal drawer boxes are the best.
Look at the finish on the interior of the cabinet. Is it a clear-coated wood interior or a thin layer of plastic? Daily use can take its toll on a fragile interior rating. Next are strong sturdy backs where the cabinets will be attached to the walls. No one wants cabinets crashing down with all of your dishes and glasses inside.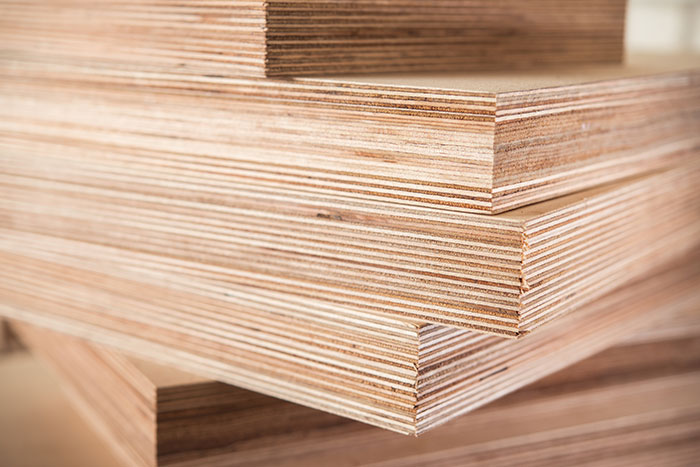 © dvoinik – stock.adobe.com
Material Composition
Best: There are other options, but in my experience, plywood really is the best cabinet type. If you have picked up a stack of dishes to put into a cabinet, you know how heavy they are. You want strong, stable cabinets that will last at least as long as your client is in the house.
Better: This could be controversial, but I do feel that an MDF (medium-density fiberboard), which is used in many "high-end" cabinets, is not as good as a plywood construction but is better than particle board. You can argue forever over this debate, but I have sold both and I feel confident that plywood is on top.
Good: A good rating will go to a cabinet that is not using one of the above-named materials. Particle board will not be a long-term material, and anything less than ½-in. thick will show signs of wear and tear faster. Similarly, these cabinets often have ¼-in. backs that are really not sturdy, even if the part where the screws attach the box to the wall is thicker.
Doors & Drawer Fronts
Best: Look for solid construction. Most doors are built of five pieces: the four pieces that make up the door frame plus the center panel. Flat-panel doors may be solid panels but are usually a veneer. MDF center panels are a good choice for painted finishes. The solid MDF panel will not show cracks like a pieced-together wood panel will.
Better: In some cases, drawer fronts are used as part of the drawer box. Some manufacturers use vinyl tape instead of real wood on the edges.
Good: These might have mismatched grain patterns and less than ¼-in. center panels.
Drawer Boxes
Best: Top-quality drawer boxes are made with ¾-in. material in maple, but metal boxes are available. Strong bottoms and dovetailed sides will be standard. Walnut is becoming a luxury option for drawers and rollouts. The best runners are self-closing and bottom mounted.
Better: Drawer boxes are often made with 5/8 -in. material in maple with dovetail construction. These must use self-closing, bottom mount runners to still fall into this ranking.
Good: I would consider those that are made with 3/8-in. to 1/2-in. material in hardwood and may or may not use dovetail construction. Runners may or may not be self-closing.
In addition, always check the internal hardware, which consist of drawer runners and hinges – and are the hardest-working components. They are used every time you open and close a door or drawer.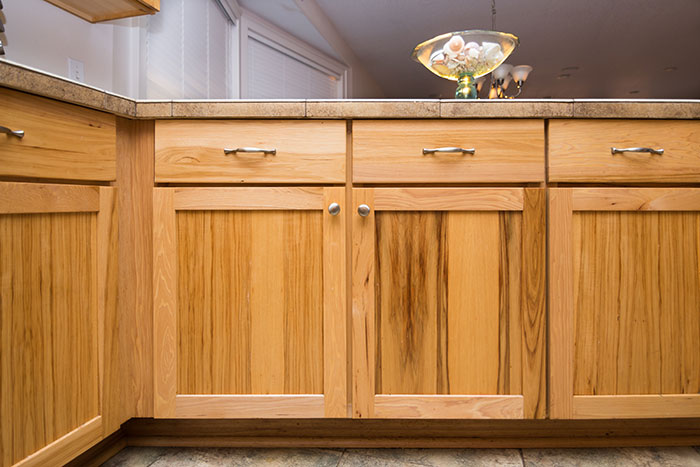 © brett – stock.adobe.com
Best Cabinet Finishes
Best: Look for a low-VOC, high-quality "baked-on finish." This catalyzed finish will withstand the rigors of a kitchen. In addition, the consistency of the finish matters. Cabinets that are all finished together will have a consistency. Hand-applied and rubbed finishes are the most expensive and are beautiful.
Better: Sprayed-on finishes that use a catalyzed finish may be in this category.
Good: Painted and stained finishes will have a clear topcoat, which is commonly sprayed on.
Although all kitchen cabinets are basically made the same way, not all are created equally. There is a budget for every kitchen, and it is important to know what you are purchasing for your client.
Written by Sharon L. Sherman, owner and lead designer of Thyme and Place Design