How to Find a Quality General Contractor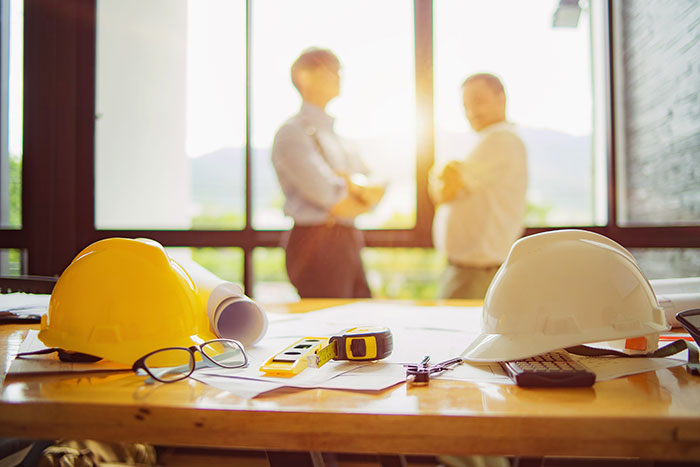 May 6, 2021
You have heard stories of great remodels and of horror story remodels. What separates the two? In my opinion, it is the team you hire – especially the general contractor.
It's Not Only About the Price
Benjamin Franklin famously said, "The bitterness of poor quality remains long after the sweetness of low price is forgotten." I often use this quote when discussing the costs of construction with clients. When a client comes to me, they are looking for my designs but also want me to oversee the construction of the project as well. While I do have the experience of running a job, I prefer to partner with a construction team that has the same mindset as I do regarding the total package of a luxury remodel.
That construction team is led by my general contractor, Randy Veenstra of Veenstra & Sons. We are on the same page when it comes to the type of work we do and how we do it. Everyone on the project is fully invested in the final project outcome. They bring highly honed skills to their trade, and I count on them to bring my vision to life. Those years of experience and skills come with a price.
It Starts with a Foundation Set by the Quality General Contractor
I always tell my clients that the quality of my work is all based on the foundation created by my general contractor. We work on every project to make sure all the details are considered, and everyone working on the project understands what they need to do. Plumbing specifications are documented to work with tile layouts. Electric and lighting designs are planned and reviewed.
All of these trades work together under the watchful eye of Randy. He is an amazing contractor as well as a collaborator on every project. This careful coordination of all these moving parts is like conducting an orchestra. Wrong notes do stand out. Missteps are costly in time and revenue. Unfortunately, you never really understand the value of a great contractor until you have had to work with a not-so-great one. I am very fortunate to have been able to collaborate with my general contractor for 18 years.
Here are my "tips from the trade" for what to look for in a great general contractor:
Visit a job site they are working on. Our job sites are kept debris-free and broom swept daily. There is nothing worse than old lunch remnants left lying around and inviting vermin.
Make sure they are insured and licensed. Accidents do happen, and you don't want to be the one left responsible.
Have a clearly defined contract including scope of work, clear specifications and payment schedules.
Have defined timelines and areas of responsibilities.
Get referrals and actually see the work they have done.
Don't look for the "cheapest" price. Remember Ben Franklin's words.
Having the right construction crew can make all the difference. Before you begin, have a plan in place and review your expectations with your contractor. The completed project – when done right – outweighs all of the inconveniences.