KBIS 2023 Product Picks from a Design Pro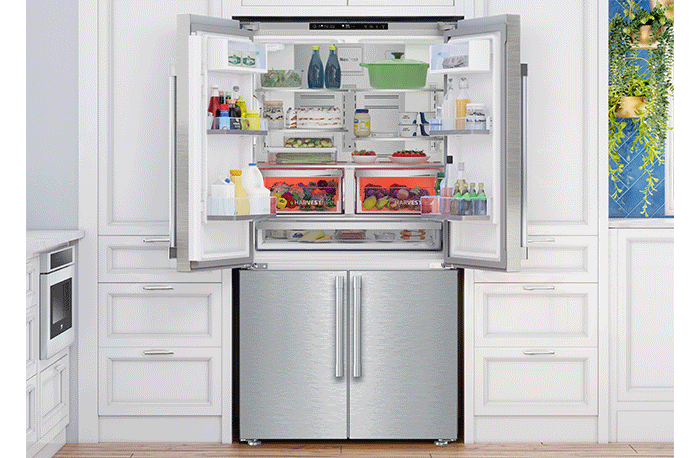 February 27, 2023
Seasoned designer and KBB Editorial Advisory Board member Paula Kennedy – of Seattle-based Timeless Kitchen Design – shared her favorite KBIS product picks from the 2023 show.
Beko's Harvest Fresh refrigerator produce drawer storage (top photo) is like circadian rhythm for your produce by reducing food waste and maintaining vitamin content. It features an LED lighting system that mimics natural daylight cycles to lengthen produce life.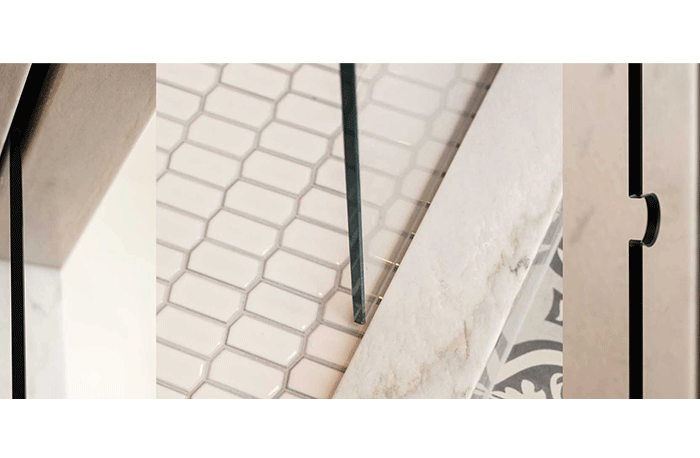 Airmada's waterproof, stainless pocket door system for glass shower doors features an air jet drying system and drain. It is fantastic for steam showers and reduces germ buildup in high-humidity spaces. Pairs great with last year's winning product shower air jets. It's a game changer!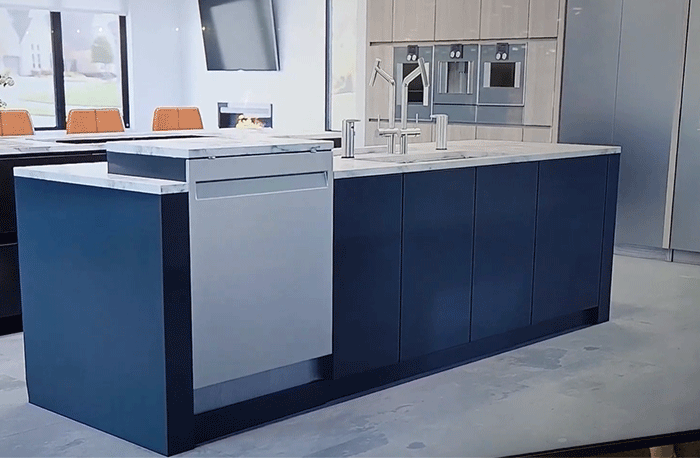 Another in my long list of favorite KBIS product picks was LevelAid's Telescoping Dishwasher System offers true universal design for any height or ability. It only runs in the lowered position. When in the up position, there is a safety screen below for kid and pet safety.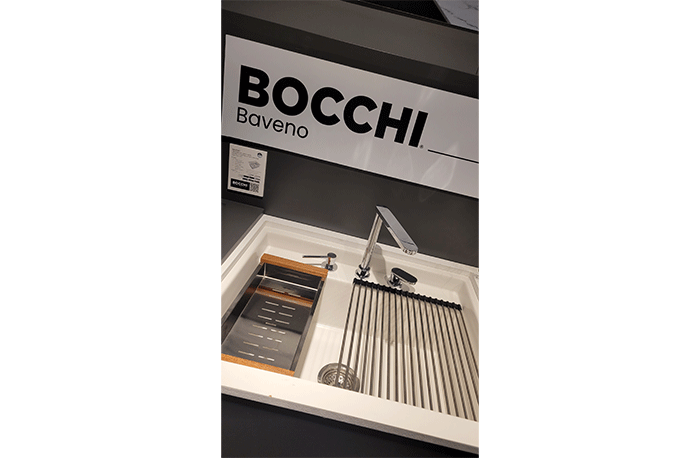 The Hideaway Sink System with a telescoping faucet from Bocchi is phenomenal for small spaces and auxillary spaces; it is a true convertible concept. You can utilize cutting board sink accessories to extend the countertop or have your countertop fabricator template an inset as the cover.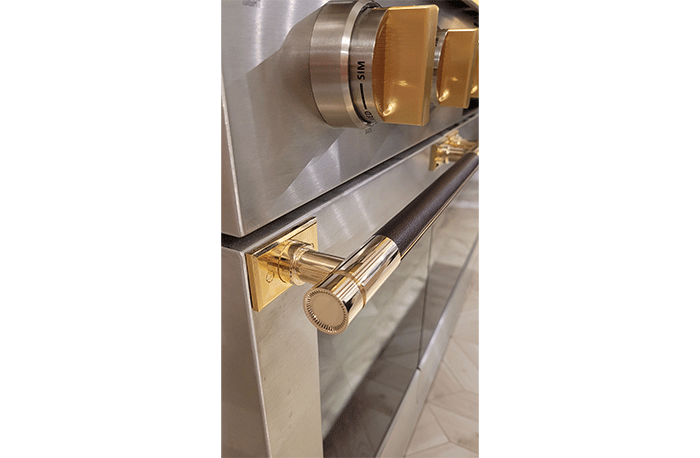 When your clients need well-crafted bling, look no further than the Monogram line designed by Richard Anuszkiewicz! Beyond incredible attention to detail.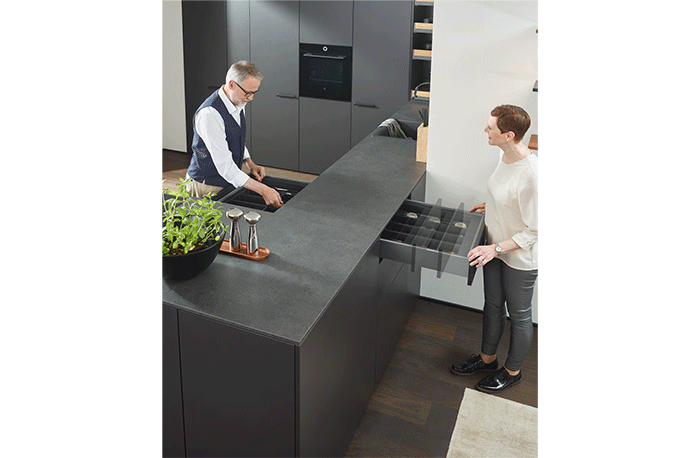 The Riverso Two-Way Drawer Slide from Häfele is a dynamic functional hardware system that allows you to have complete opening access of the same drawer from both sides of an island, peninsula, room divider or stand-alone table. How long have we been dreaming of this feature?  How many of us have asked our custom cabinet shops to dream up how to do this? Finally, the hardware to execute it flawlessly!
By Paula Kennedy, Timeless Kitchen Design