Member Advantages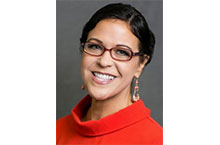 July 12, 2018
By Loren Kessell, NKBA
Sometimes the need for a career change and passion for the kitchen and bath industry meld together to ignite someone's spark. Paula Kennedy, CMKBD, and a member of KBB's Editorial Advisory Board, is one of those people. She is celebrating her 20th year in the kitchen and bath industry and as a member of the National Kitchen & Bath Assn. (NKBA).
"I fell in love with kitchen and bath design, as it offered my left brain the joy of digging into the technical details and my right brain the ability to play with space and color," said Kennedy.
                              Photo by Willett Professional Pictures
After reinventing herself – she previously held a corporate job – Kennedy dove headfirst into the industry and continues to excel. For the NKBA, she has served as the vice president of membership, treasurer, vice president of programs, chapter representative and president of its Puget Sound Chapter. She has also served on local and national committees and has been a Voices from the Industry (VFTI) speaker.
Kennedy spoke to the NKBA about her experiences with the association and her member profiles.
NKBA: What do you consider the best benefits of your membership?
Kennedy: Professional growth was huge for me! I feel like I grew up in this industry. Being a volunteer allowed this shy, quiet girl to become a confident, well-spoken leader, business entrepreneur, mentor, teacher and industry expert. I never would've dreamed of being that 20 years ago. Continuing education gives me credibility. Partnering and collaborating on inventing new products, curriculum development, speaking and consulting in creating specifier loyalty outreaches and programs also expand and diversify my career.
NKBA: How has your chapter benefited you?
Kennedy: Ongoing local participation allowed me to have local industry and consumer presence and visibility. Being involved in the local chapter, however, has given me incredible professional growth that I may not have gotten otherwise. And, in 20 years I grew personally from a wallflower to a teacher and speaker. Being involved allowed me the opportunity to learn and grow. I remember my first chapter meeting. Up front talking was a woman who was the chapter president, and I remember thinking, "I could never do that." But 20 years later, I was the chapter president and on the national board and teaching!
NKBA: Did attending meetings help you make professional connections?
Kennedy: The resources I gained spanned from manufacturers and suppliers that aided my design business early on in my career and even still today. I also connected with magazines for writing articles. Winning design competitions allowed my work to be published. Later in my career, it offered me new and current opportunities of product inventions, CEU development and curriculum development for manufacturers.
NKBA: What have you learned at chapter presentations?
Kennedy: Ongoing education to retain my certification, product knowledge and business development. Johnny Grey truly inspired me to think outside the box, think about kitchens of tomorrow and to completely think differently about my approach to design. Also, Canyon Creek Cabinet Co. — local in Washington — hosted us at the plant and let us use distressing tools on raw cabinet doors. Then, they stained and finished them for us and sent the door sample to us to keep! I may be a creative right-brain designer, but I'm also a hands-on, left-brain geek. I need hands-on and soak it up talking to the engineers.
NKBA: What do you love about the Kitchen & Bath Industry Show?
Kennedy: I've attended 19 of the last 20 years, and now I have friends in the business. I also love seeing everything that's new.
NKBA: How do you share your knowledge?
Kennedy: Through VFTI, blog posts, magazine articles, NKBA special committees, being a Chapter CEU provider, mentoring new members, mentoring local students and teaching at a local college. Also, I'm part of the KBB Editorial Advisory Board.
NKBA: Have you ever been a VFTI speaker or considered becoming one?
Kennedy: Yes, from nearly the beginning of the VFTI program! I have three [presentations] and it's hard to choose. I think I'd love to highlight "Ignite Creativity," as it has the biggest following, and it's where my heart and soul is — inspiring others to go beyond their self-induced limitations to live a creative life that will reignite their careers, satisfaction and lead to living a more meaningful life.
NKBA: How do you mentor the next design generation?
Kennedy: This is what it's all about! I mentor by connecting new members, mentoring local students as a guest speaker, and I serve on two advisory councils and teach at a local college part time.
NKBA: Have you created opportunities on the chapter level?
Kennedy: I've helped other new board members become speakers, I've helped develop new programs and processes, and as a region director I put on regional chapter officer training, I did local chapter officer training for years — even after not being a chapter representative anymore.