Top Five Ways to Use Italian Tile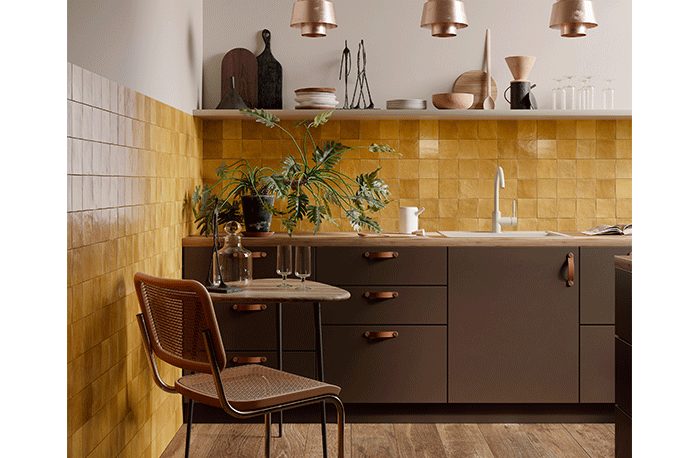 August 23, 2021
Kitchens and bathrooms are two of the most popular renovation projects among homeowners, according to the 2021 Houzz & Home study. With so many design elements to consider – from fittings and fixtures to hard surfaces and accessories – these spaces offer ample opportunity for experimentation with new styles and trends. They also tend to see more use compared to other rooms in the home, calling for a surfacing material that offers both style and function. Below, you will find the top five ways to use Italian tile in these spaces from Ceramics of Italy – manufacturers of Italian tile.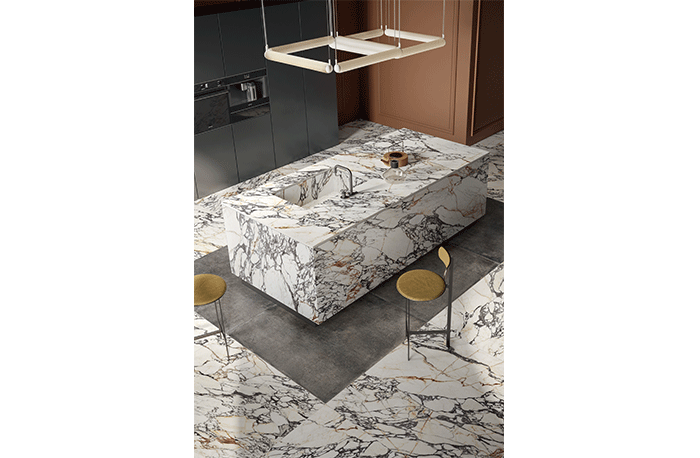 Flaviker's Supreme Treasure
1. Create Worry-Free Countertops
A great kitchen countertop should check two boxes: beauty and performance. Luckily, large-format porcelain tiles are equal parts pretty and practical. Available in sizes measuring up to 5.25 by 10.5 feet, these slabs can be laid in one piece (just like real stone or marble) or cut to size to build naturally hygienic and durable surfaces able to withstand any stains and scratches.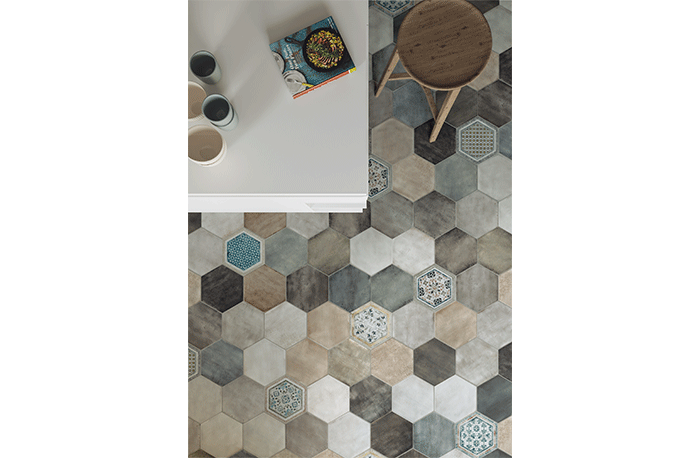 CIR Ceramiche, Fuoritono Collection
2. Let the Floors Do the Talking
While the backsplash is often the focal point of a kitchen or bathroom, the floor should not be overlooked as an opportunity for creative expression. Playing with bold colors, different formats and unique patterns can yield a memorable design statement for the homeowner who dares to be different.
Atlas Concorde Habitat
3. Choose One-of-a-Kind Bathroom Furnishings
Porcelain bathroom furnishings are not a new concept, but recent introductions from Italian tile manufacturers have taken them to a new level. Large-format porcelain tiles measuring 6-12mm thick can be custom cut to build tailor-made vanities, bathtubs, shelves and more. Italian tile manufacturers also offer prefabricated units – like freestanding washbasins, shower trays and wall-mounted vanities with integrated sinks – that coordinate with floor and wall tiles.
4. Design a Functional (and Beautiful) Backsplash
Beyond beauty, the most important aspect of a backsplash lies in its functionality. Porcelain tile is easy to clean, nonporous and naturally resistant to scratching, staining and heat – a beautiful, low-maintenance option for this grease – and moisture-prone area. Top photo is Ragno Ceramiche's Melange.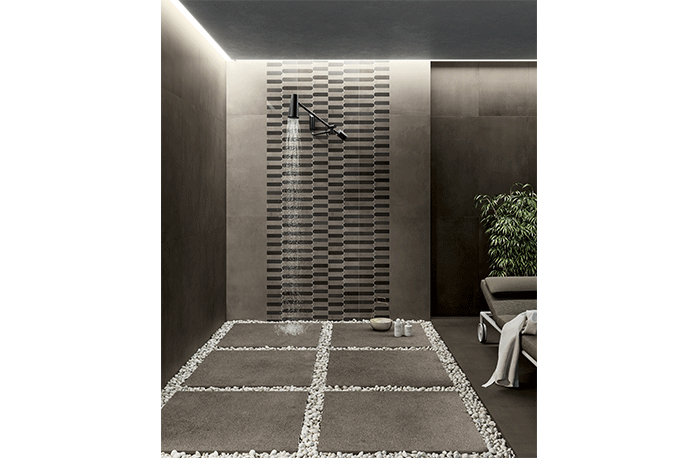 Cercom Infinity
5. Sick of Subway Tiles in the Shower? Try This Instead
While marble-effect mosaics and white subway tiles certainly have a place in the shower, it never hurts to try something new. Thanks to advanced digital production technologies – coupled with the water-resistant nature of porcelain tile – Italian tile manufacturers make it possible to achieve the look of wood, terrazzo, metal and more in moisture-prone areas such as the shower.