Belwith Keeler Décor Solutions Launches B2B Portal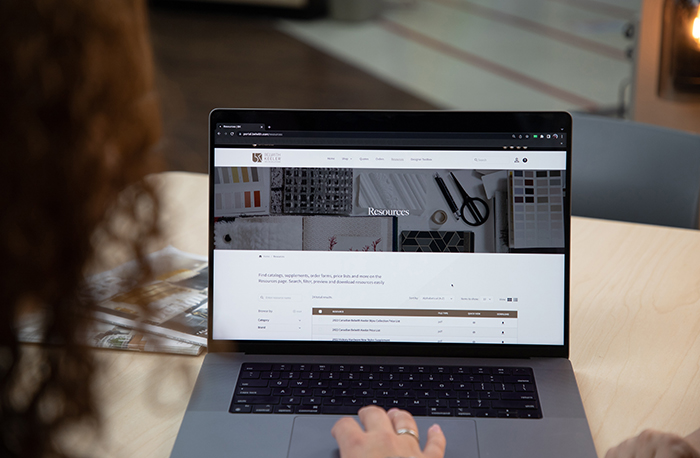 September 11, 2023
Celebrating its 130th year in business, Belwith Keeler Décor Solutions is again leaving its mark on the kitchen and bath industry with the launch of the Belwith Keeler Décor Solutions B2B Portal.
"This platform is a one-stop, seamless, customized shopping experience that facilitates the selection and buying process of products and much more," said Charlie Colburn, director of sales, Belwith Keeler Décor Solutions. "It also services as a powerful repository of resources for designers and their team."
Featuring the Designer Toolbox, the portal is an asset repository meeting the needs of designers. 
"It's not just about placing an order," said Knikki Grantham, creative director, Belwith Keeler Décor Solutions. "We've created a unique toolbox that includes spec sheets, 3D models, photography, social media assets and more to help you build your best work. With relevant collection videos and trend reports, you can get a behind-the-scenes look and stay up to date on all the latest trends and guide your clients in making the right hardware choices."

The insiders-only program allows affiliate designers to browse the entire selection of Belwith Keeler Décor Solutions products from their Belwith Keeler and Hickory Hardware brands, create quotes, order products, access resources and more, including:
The ability to add and assign multiple users with differentiating controls

3D models for use in a variety of preferred sketch programs

High-resolution photography and drawings for client presentation materials

The ability to see live product inventory levels and go through the entire ordering process

from quoting, order and requisition to checkout

Additional capabilities and offerings to be added and updated.
Industry members can become a dealer and request access to the portal by visiting belwith-keeler.com or hickoryhardware.com.