Belwith Returns to Chicago and The Mart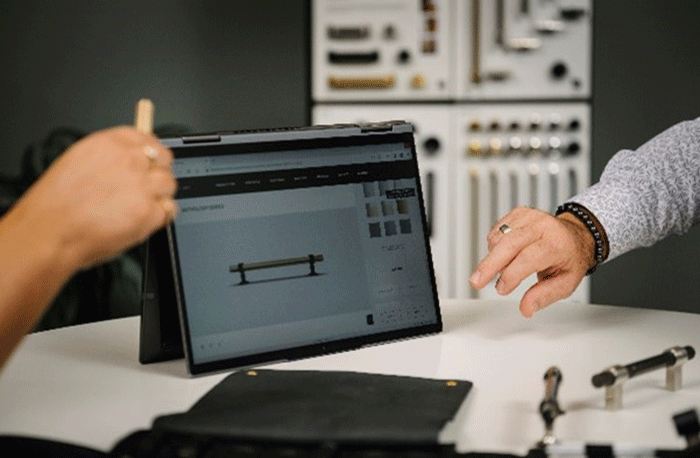 November 7, 2023
Belwith Keeler Décor Solutions returns to The Mart in downtown Chicago, as Katonah Architectural Hardware welcomes its luxury hardware brand Keeler Brass Company into its showroom.

"For generations, the Keeler name has been associated with true craftsmanship, and we are excited to display Keeler Brass Company into our Chicago showroom," said Susan Schmidt, vice president of Katonah Architectural Hardware.
In January, the Keeler Brass Company brand made its triumphant return after a 40 year hiatus with its first hardware series, Anthology. Designed completely in-house by Keeler Brass Company, the eclectic set of tailored pieces will be on display at the Katonah Architectural Hardware showrooms, located on the first and sixth floors of The Mart.
"Our return to The Mart through our partnership with Katonah Architectural Hardware signals the continued commitment to relaunch the Keeler Brass Company brand and usher in a bold era of elegant artistry," said Knikki Grantham, creative director for Belwith Keeler Décor Solutions, parent company of Keeler Brass Company. "We couldn't have picked a better partner in the Chicago market."
Rendered with the warmth and weight of American-made solid brass, Keeler Brass Company is 100% manufactured in the U.S.
"With its inspired textures, an impeccable palette of leather colors and over 30,000 combinations to choose from, we are sure designers will find the right combination of Keeler Brass Company components to create a client's ultimate personalized hardware," said Cody Davis, business development for Katonah Architectural Hardware.
Photo credit: Keeler Brass Company