Consumer Reports Addresses Privacy of Smart Appliances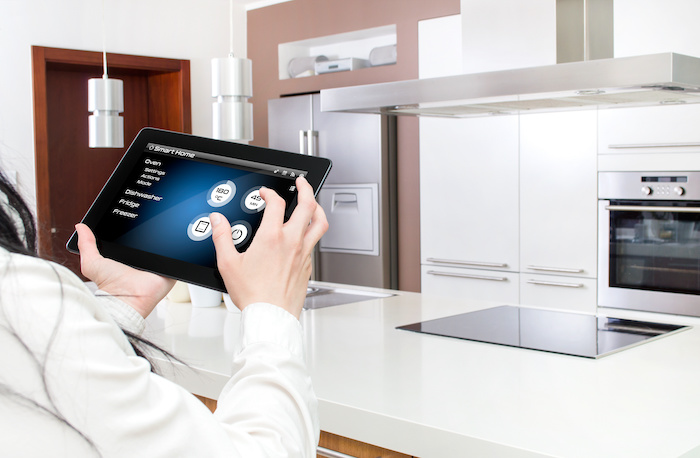 June 5, 2023
Should your clients be concerned about invasion of privacy via their dishwasher, refrigerator, oven, microwave and other smart appliances? Yes, according to a new study from Consumer Reports.
In an article titled "Smart Appliances Promise Convenience and Innovation. But is Your Privacy Worth the Price?", the independent, nonprofit member organization throws so much cold water on the category that it might have come from automatic icemaker. The article questions the privacy of the data that smart appliances are collecting from users.
The agency conducted privacy and data security tests on several major appliances, including those from GE, LG, Maytag (Whirlpool) and Samsung.
According to the report: "These tests included monitoring network traffic (to see how "chatty" the appliances are with their manufacturers); an analysis of privacy policies and terms of service, including how and with whom data is shared; evaluations of digital security practices, including the use of authentication and encryption; and the response to vulnerabilities. In addition, Consumer Reports conducted nationally representative surveys about smart appliance ownership in 2021 and 2022, as well as a diary study, in which we asked consumers who own connected appliances to share their experiences through a series of activities carried out over seven days. We also interviewed additional consumers about their experiences with owning connected appliances."
According to the research, among the most favored aspects of smart appliances are notifications to the homeowner's smartphone to indicate when the dishwasher, washing machine or clothes dryer are done. Other key features include software updates for cooking modes, for example, and remote diagnostics for service calls.
Consumer Reports Smart Appliance Study Results
According to the study, 70% of respondents indicated they are "somewhat worried" about the digital security of their appliances, while 64% say they are "somewhat worried" about the privacy implications. Consumer Reports monitored 12 different smart appliances in its testing and did not find any security vulnerabilities. It also reports that all personal data was encrypted.
The study found that each appliance shared between 3.4MB and 19MB of data on usage back to the manufacturer every week. The study notes that all that information is in the form of text, which is the equivalent of 24,000 to 135,000 text messages, and that was using the appliances only once per day each.
Among the personal data being shared by the appliances back to the manufacturer is zip code, phone numbers, date of birth and geolocation via the user's smartphone. The report suggests that in some instances that data could be "sold" to other marketers but it was not confirmed.
Consumer Reports goes on to note that smart appliances limit third-party repair choices and also can lose some of their key functionality without a Wi-Fi connection. For instance, ovens may lose their convection roast mode.
On a positive note, the study says the average lifespan of a non-smart major appliance is between 8 and 19 years, which is much longer than the average five- to six-year lifespan of a computer or tablet. The report queries whether the smart aspect of major appliances will cause their average lifespan to drop, noting specifically that GE says it supports its connected appliances for only 10 years after purchase.
In conclusion, Consumer Reports notes that while there are some potential drawbacks to smart appliances, consumers who have them generally do not want to go back to a non-connected unit.
—By Jason Knott, the data solutions architect and evangelist for D-Tools. He is the former editor-in-chief of CE Pro. He can be reached at jasonk@d-tools.com
Photo: Daniel Krason/Adobe Stock
This article originally appeared on CEPro.com