The House of Rohl Opens Flagship Studio in Chicago's Historic Merchandise Mart
---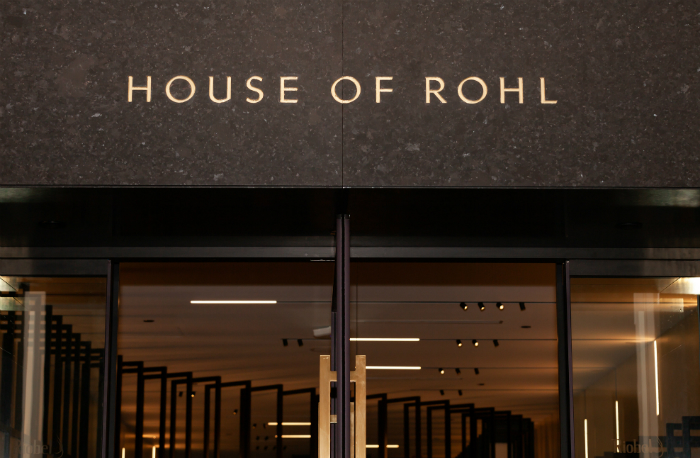 May 15, 2018
The House of Rohl is opening its first ever Studio in North America. Located in LuxeHome (suite #135) on the first floor of Chicago's historic Merchandise Mart, the House of Rohl Studio is highlighted by its diverse global brands, Riobel, Perrin & Rowe, Shaws, ROHL and Victoria + Albert.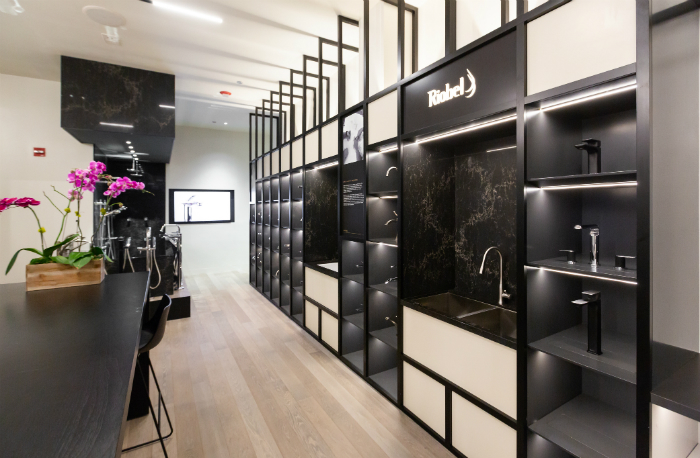 The House of Rohl Studio establishes a unified U.S. presence for these brands from across the globe –Riobel from Montreal, Perrin & Rowe and Shaws from England, Victoria + Albert from England and South Africa, and ROHL from the United States and Western Europe. The new Studio includes nearly 1,800 square feet of design inspiration for the kitchen and bath. Its boutique jewel-box setting was designed by the award-winning design firm Valerio Dewalt Train Associates.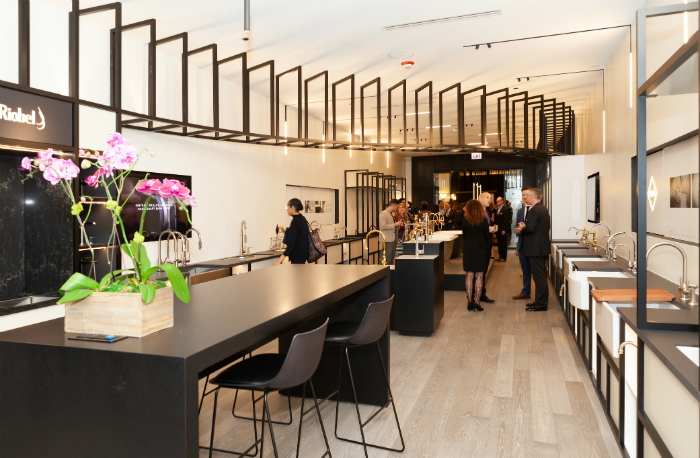 "Today marks a fundamental change in our approach to the market," said Nicholas Fink, president, Fortune Brands Global Plumbing Group. "We have brought together five brands that represent the world's finest decorative plumbing products, into one House of Rohl. Each of these companies has built a reputation for excellence in their respective segments. Together they create a powerful synergy celebrating beauty, function and craft. With our first flagship Studio in Chicago, we look forward to further cultivating our relationships with the architects, designers, and their customers who look to the Mart for design inspiration each day."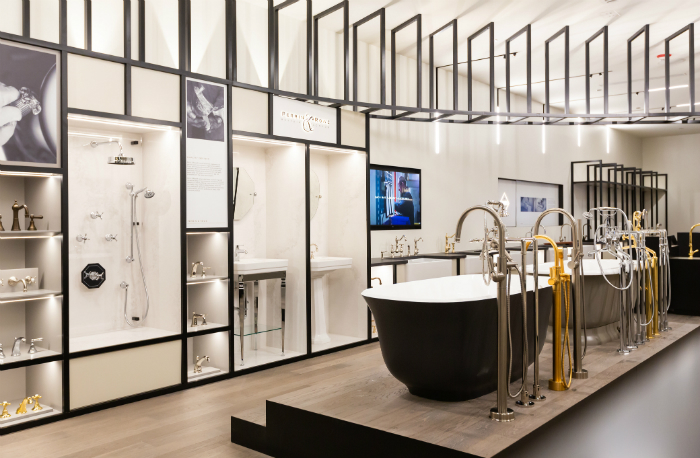 During the past two years, the acquisitions of Riobel, Perrin & Rowe, Shaws, ROHL and Victoria + Albert by Fortune Brands Global Plumbing Group has established a luxury collection of faucets, fixtures, fittings and accessories for the organization. Positioned to offer a full range of styles, from modern to traditional, the House of Rohl offers an assortment of specially crafted products – each with its own story of family heritage, place of origin and specialized manufacturing philosophy.
"At the House of Rohl, we believe distinctive stories are what make life exceptional," said Mark-Hans Richer, senior vice president, chief marketing and innovation officer of the Fortune Brands Global Plumbing Group. "Discovering those stories around the globe is our purpose and our passion. Whether it's in Edwardian faucetry, mid-century designs or hand-crafted artistry, you can find a story that speaks to you in the House of Rohl."