KBB Magazine Is Now the Official Publication of the NKBA and KBIS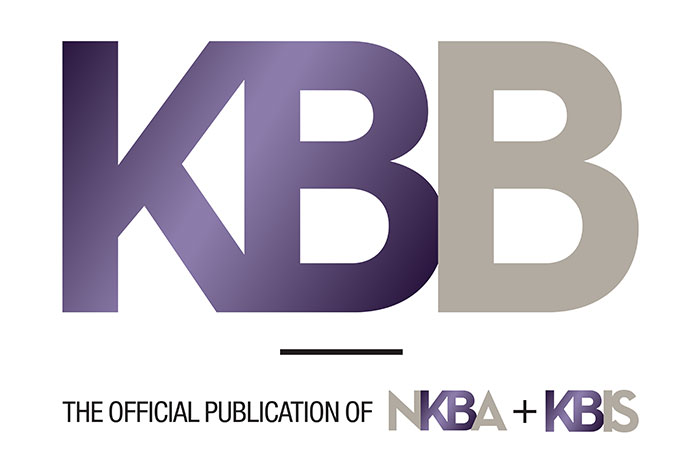 December 19, 2018
The National Kitchen & Bath Association (NKBA), the authority on all things residential kitchen and bath, has revealed its new partnership with Emerald Expositions to produce an industry-wide publication to be called Kitchen & Bath Business (KBB): The Official Publication of the NKBA and KBIS. Since KBB currently holds the role of "official publication of KBIS"— an NKBA-owned event — it made strategic sense to bring the NKBA official publication under the same platform.
The magazine NKBA Innovation + Inspiration, currently produced by Scranton Gillette Communications, will cease production on March 1, 2019. The inaugural issue of the revamped and refreshed KBB will launch in April 2019.
"I'm very pleased with this shift to bring the full complement of NKBA messaging under the KBB umbrella," said Suzie Williford, EVP of industry relations and CSO, NKBA. "Scranton Gillette has been a solid partner for three years, but it made strategic sense to bring the official publication of KBIS and the official publication of the NKBA together — especially since the NKBA owns KBIS. Emerald Expositions, owner of KBB magazine, also produces KBIS. This is a smart, efficient partnership."
Chelsie Butler, executive editor, and her editorial team will collaborate with Dianne M. Pogoda, NKBA's creative content manager, who will be named to the new position of NKBA editor, to bring rich, association–driven content to the reinvigorated publication.
KBB publisher Natasha Selhi will coordinate with the NKBA sales and marketing teams to create innovative partnerships with brands, distributors and showrooms. All advertising and partnership programs will be sold through the KBB sales team.
"We are extremely excited about this partnership," said Brian Pagel, SVP, KBIS and CEDIA Expo. "Working with the NKBA to produce KBIS has been enormously rewarding. Building upon an already strong partnership, we are now even better positioned to deliver strong content, messaging and programs across a variety of design, construction and technology channels. Brands, distributors and showrooms will be able to fully leverage this new integrated approach and more effectively reach kitchen and bath design professionals."