MSI Opens Showroom in Pittsburgh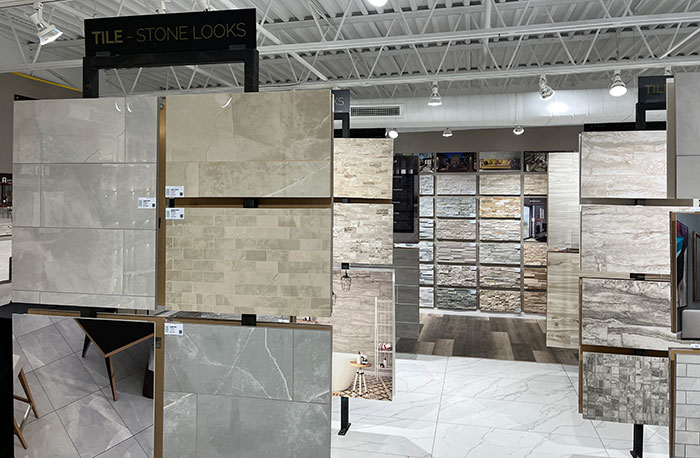 September 28, 2022
M S International Inc. (MSI), a North American supplier of flooring, countertops, wall tile and hardscaping products, is celebrating its new showroom and distribution center in Pittsburgh. 
Located at 3115 Washington Pike, Bridgeville, Pennsylvania, the 73,000-sq.-ft. space has a complete offering of the company's flooring, countertop, decorative mosaic, wall tile and hardscape products. 
"We look forward to serving contractors, architects, designers and homeowners in the metro Pittsburgh area," said Chris Nestor, branch leader for MSI.
Dedicated, well-lit, climate-controlled areas encourage trade professionals and consumers to make the best product and design decisions. MSI's Pittsburgh showroom features products for a diverse customer base developed around lifestyles, trends and budgets – complete with a state-of-the-art slab area featuring natural stone and Q Premium Natural Quartz and bestselling products like Everlife LVT and Arterra Porcelain Pavers.
The slab viewing area will include thousands of granite, marble and other natural stone slabs. A designated quartz gallery houses the industry-leading Q-Premium Natural Quartz collection. The lineup features more than 100 colors in various sought-after finishes like matte, concrete and polished.
Due to the breadth of MSI products, the space is built as a trade resource across various business channels — residential remodeling, new home construction, multifamily and commercial. MSI's exclusive company-owned fleet of express delivery trucks provide reduced lead times and superior service.