Mydoma Acquires eDesign Tribe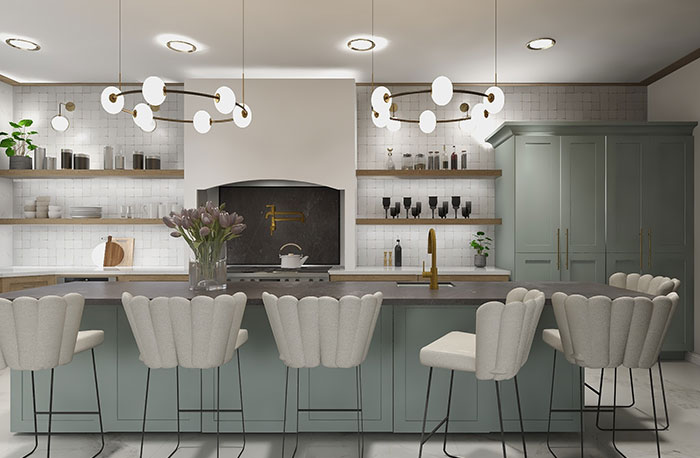 July 27, 2022
Mydoma, the all-in-one business management platform for interior designers, has announced the acquisition of eDesign Tribe, a community of 4,600+ eDesigners from all over the world. As part of the merger, Mydoma will also acquire eDesign U, an online school that teaches industry professionals how to run a successful and unique online design business.  
Founded by Sarah Daniele,CEO, and Thomas Martineau, chief technology officer, in 2014, Mydoma's purpose-built software offers designers the tools they need for project and client management, purchase orders and invoicing, vendor and team collaboration, time tracking, mood boards and product sourcing. The acquisition comes just weeks after the launch of Mydoma NEXT, the latest iteration of the platform that enables designers to meet the growing needs of their design clients, earn more revenue and reduce administrative burden. 
The last two years have accelerated the rate of technological adoption, and consumers have come to expect a certain level of service. COVID-19 and 2020's shelter-in-place orders have pushed eDesign services to the forefront, and designers realize the necessity of this niche offering. With the acquisition, Mydoma will support its clients through the industry's most significant digital transformation to date and add depth to its content, community and education platform across the designer's entire professional journey. 
"We are invested in a designer's success, both on and off Mydoma, and that is why we believe heavily in investing in community, content, and continuing education," said Daniele. "With this acquisition, and adding Jenna's experience and expertise to the team, Mydoma will be positioned to offer its customers a full suite of business tools and resources unlike anything else on the market." 
Jenna Gaidusek, founder of eDesign Tribe and Jenna Gaidusek Designs, will join Mydoma full-time as the director of community and education. One of the first initiatives Gaidusek and her team will focus on is launching a community that will inspire, educate, connect and train interior designers. 
"I'm thrilled to join Mydoma, and I am looking forward to my new role as it will allow me to get back to the fundamentals that eDesign Tribe was built on–community and education," said Gaidusek. "Bringing our communities together will create enormous value in the industry as designers now have access to the most powerful combination of innovative tools for interior designers."