Poggenpohl Design Debuted at Renowned NYC Culinary Institute
---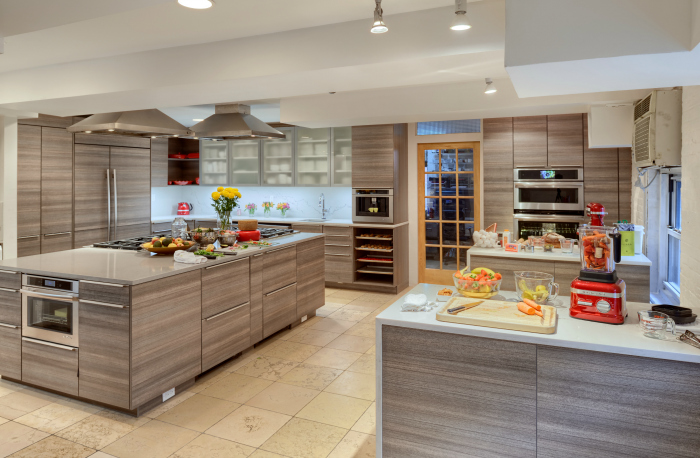 April 4, 2017
Innovation, luxury and functionality come together to create a dual space for the culinary arts in one of New York City's most famous event venues located in Tribeca. The recently remodeled Cooking by the Book, founded in 1985 by Suzen O'Rouke now features a sleek and modern Poggenpohl kitchen complete with Teak Lava cabinetry and Caeserstone surface materials.
"Improving upon a space in which the client had successfully run her business for years while trying to feature some of Poggenpohl's most beneficial and special functions was challenging and exciting to say the least," said Roger Zierman, designer and showroom manager of Poggenpohl Downtown (New York). "I was thrilled to be able to deliver the same level of storage space and efficiency that is so important in a cooking venue, even though we were working with a smaller footprint. In addition, Poggenpohl's finishes are known for their durability, particularly the textured laminates used in this design which will give ease of cleaning and longevity for Cooking by the Book's future."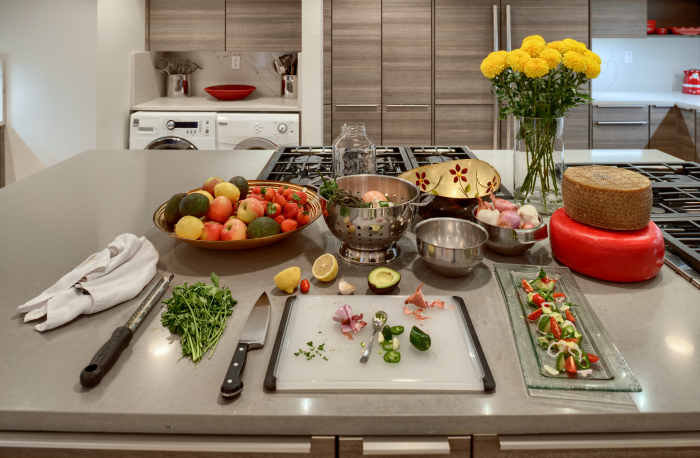 Designed with flush doors to offer a smooth and seamless look utilizing Poggenpohl's iconic materials, which are made for heavy usage, the new Cooking by the Book kitchen provides clients and chefs with a highly functional space, improved workflow and plenty of hidden storage – all to provide culinary excellence.
"We faced some real challenges in this project," said Suzen O'Rouke, founder of Cooking by the Book. "Probably the toughest, it had to be completed in a month or less. And the Poggenpohl team delivered perfectly. They were amazing to work with. Literally every cubic foot of cabinetry was customized to make our kitchen as efficient and as beautiful as possible."