Rev-A-Shelf Opens a New Facility in Mexico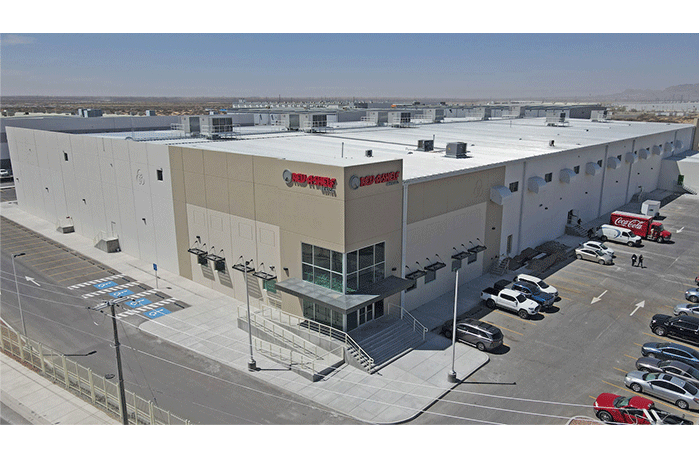 June 19, 2023
This article was originally published on June 19, 2023; it was updated on June 26, 2023.
Rev-A-Shelf, the industry leader in kitchen cabinet storage, organization and lighting accessories, recently celebrated opening a new facility in Juarez, Mexico. The state-of-the-art plant is the first site dedicated to producing the highest quality, most affordable wood products made on the North American continent.
"With this facility, we've diversified our manufacturing capabilities to support our customers and continue our mission of designing and introducing innovative wood products to the market," said David Noe, general manager for
Rev-A-Shelf
.
The Juarez plant currently produces 54 wood products, including drop-in drawer inserts, dovetail pantry drawers and various new and existing wood components. At the new Rev-A-Shelf facility, plans to expand by another 30 SKUs by early 2024 are in place. More than 61 Rev-A-Shelf employees currently support production at the new facility, which boasts a footprint of 125,652 sq. ft., with room for expansion in the future.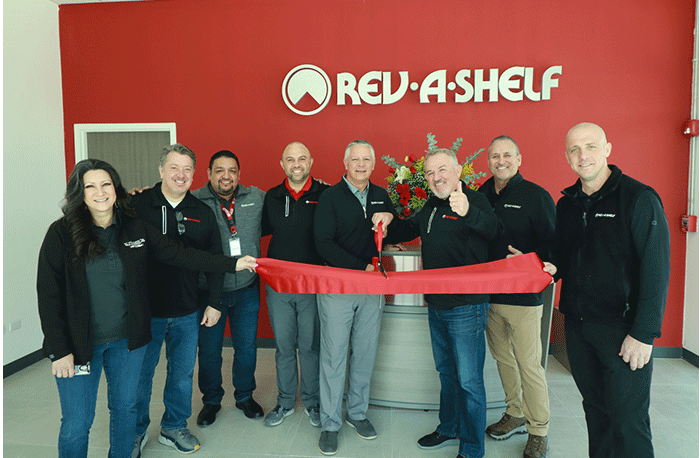 Left to Right: Christy Williams (VP of HR), Rob Jenkins (Director of OEM Sales & Marketing), Jesus Gallegos (Plant Manager – Mexico), Creighton Jones (VP of Operations), Craig Jones (CEO), David Noe (General Manager), Mike Brown (Director of Wood Manufacturing) and Anthony Brutscher (Business Development)
"As we continue to accelerate our product offerings, the Juarez facility presents Rev-A-Shelf with big potential," said Mike Brown, director of wood manufacturing for
Rev-A-Shelf
. "The opening of this plant is another example of our commitment to providing cost-effective and quality products, made in North America. This expands capacity and reinforces our investment in the future."
Rev-A-Shelf continues to expand its organizational solutions consistently. Alongside their quality wood products, the company also produces polymer and wire products for baths, closets, kitchens, laundry rooms and pantries, as well as a full line of safety-tested LED products for the residential and commercial markets under the Tresco Lighting brand.