Seeing Green: Tips to Implement Eco-Friendly Practices in Your Projects
---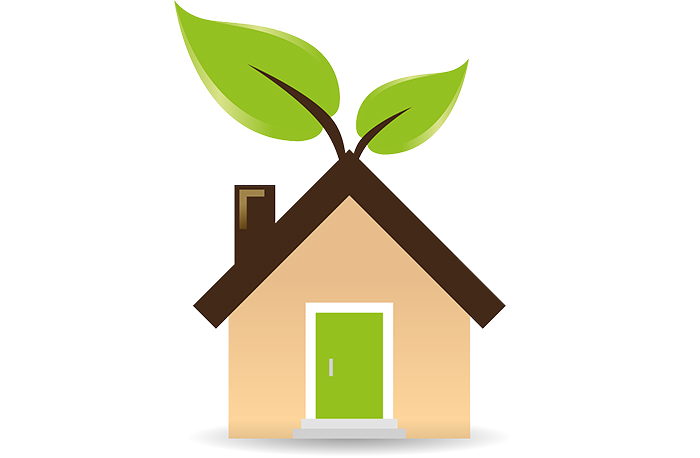 June 21, 2018
Imagine reducing a home's carbon footprint. With the recent shift toward greener, sustainable design, it is now more than ever an attainable goal. Homeowners are looking for more energy-efficient upgrades to cut costs and improve their quality of life while increasing the home's value.
"It's all about the space and the user, and it's all about the function and the user experience," said Karl Champley, AKBD. "People want efficiency and a very low environmental impact."
Champley is a former NKBA Insider and currently a TV host, builder and certified environmental home inspector and consultant based in California. He looks for energy-efficient appliances and ways to lower energy usage when designing a space.
"There is a force out there that's causing these industries to be more environmentally conscious," he added.
What Clients Are Looking to Incorporate
Consumers look for long-lasting appliances, composting units and storage specifically designed for sorting waste in composting and recycling. Also, according to the National Assn. of Home Builders, high-performing, low-emissivity (Low-E) windows are the most common green-building products installed.
Sandra Gjesdahl, a 2018 NKBA Professional Design Competition winner in several categories including Outdoor Kitchen, has dedicated her life to sustainable design. She is the principal designer, alongside her husband, Scott Gjesdahl, for Bristol Design & Construction and their expansion, Bristol Belize & JaQor Belize in Central America.
"Any product that helps maintain a comfortable environment without the use of AC or heating is great," she said. "Low-E glass, added insulation, passive heating and cooling all contribute."
Utilizing natural light is another effective way to design with sustainability in mind.
"Skylights bring in natural light, which is free, and if they are operable, can assist with passive cooling," said Gjesdahl. "Heat gain from the sun can also be harnessed in cooler environments."
Tips from the Experts
Kelsey Holtz, a 2018 Thirty Under 30 honoree, also has experience with green design. She is currently a consultant for healthy materials, and she is a member of the U.S. Green Building Council's Market Leadership Advisory Board.
"Skylights are easy retrofits and a great way to pare down energy costs," she Holtz. "You can also have add-ons, as with any appliance, such as adding solar to them for an extra energy charge."
Gjesdahl also encourages and incorporates ways to reduce power consumption such as solar power, on-demand water heaters and ice chests.
"Refrigerators require the most power to operate," she said. "Ice chests are good solutions if a large amount of freezer space is required."
Completing an entirely green, sustainable remodel is difficult, but there are alternatives for some processes such as refinishing cabinetry.
"Use a low-VOC paint to 'refinish' instead of 'replace,'" suggested Gjesdahl.
A green space's design, however, ultimately depends on the customer's priorities.
"Green can mean different things to different people, but once you know what the priority is, it makes it easier to accomplish an end goal," said Holtz. "We've built completely toxic-free homes."
Going green in the home does not have to mean going broke. Those wishing to reduce carbon footprints have easier access and professionals eager to help them.
"Sustainable items are coming down in price, which is making them more popular," added Holtz. "It's not something we have to just dream about."
By Loren Kessell, Article originally published on NKBA.org