Thompson AI-Designed Sink Headed to KBIS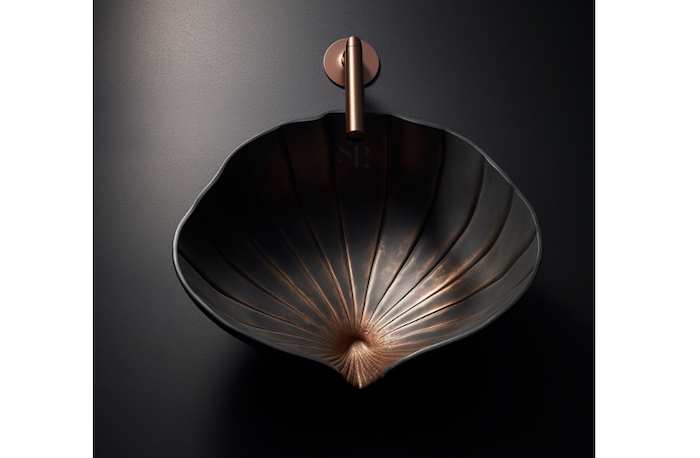 July 24, 2023
Thompson AI-Designed Sink Headed to KBIS
This article was originally published on July 24, 2023; it was updated on July 31, 2023 and August 16, 2023.
Thompson, a leader in luxury metal products for the kitchen, bath and home, will soon become the first brand to bring an AI-designed sink to market. Conceptualized in the imagination of digital innovator Leslie Carothers and sent by her text prompt to Midjourney's artificial intelligence bot, the bespoke vessel sink is currently being manufactured through Thompson's Tailor-Made Custom Design Program.
An expert in digital marketing and a former interior designer, Carothers, principal of Savour Partnership, has been championing the use of AI tools like Midjourney that allow any designer to conceptualize and iterate on an innovative concept extremely quickly, without a lengthy investment in time and resources. By using AI, and collaborating with custom manufacturers like Thompson, designers can offer their clients bespoke, one-of-a-kind items.
Thompson director of marketing and sales, Andrew Holben, recognized an opportunity to connect the new frontier of AI design with the vast capabilities of the brand's Tailor-Made Custom Design Program. "Leslie was the perfect partner for Thompson. She has a great eye and understands both the power and creative potential of this new tool. I can't imagine a better fit for this first foray into bringing an AI-designed product to life."
Choosing the Design
Bill Cook, director of communications at Thompson, explained to KBB how Thompson approached the design review process and reached a decision on which model would be put into production.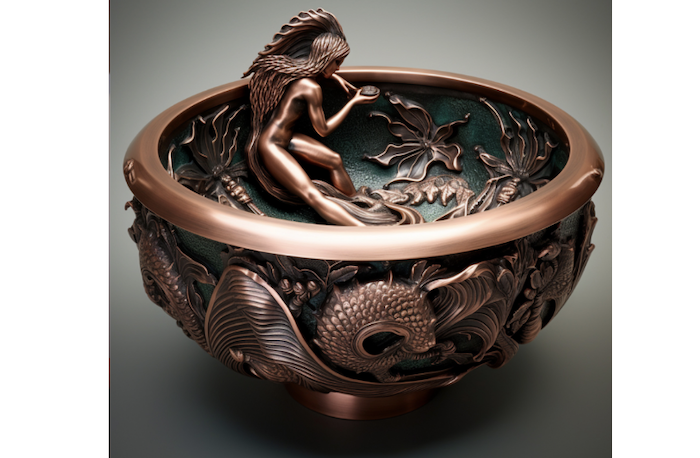 "The mermaid-inspired sink (above) was beautiful but outside of our core expertise of hand-hammered and hand-crafted products," he said. "It would need to be cast from bronze or another metal to create the design you see.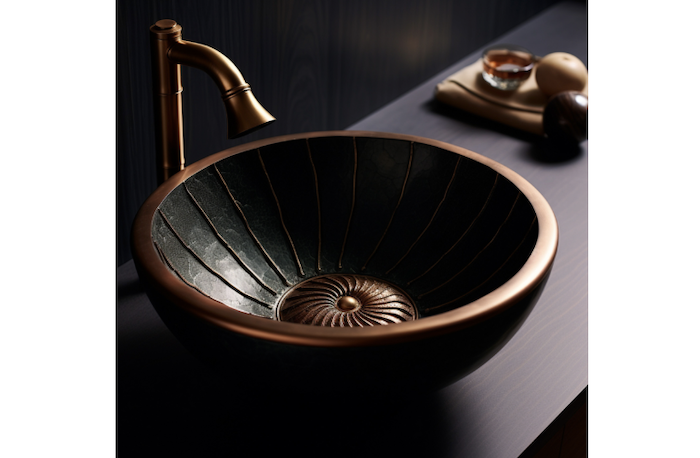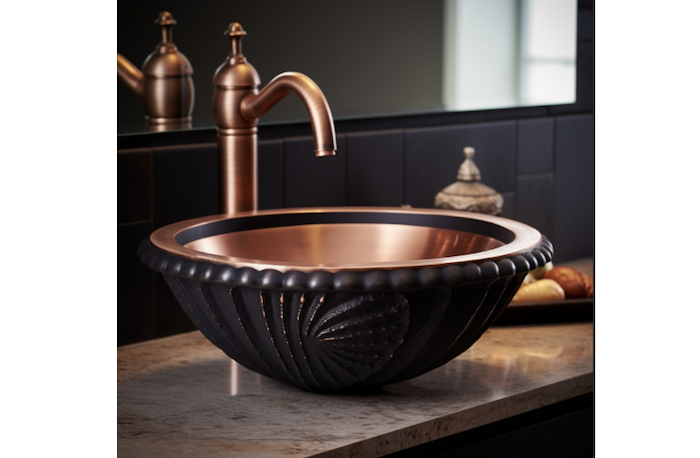 "The other two vessel sinks (above) were strong contenders, but Leslie and the Thompsons loved the shell sink so much it was prioritized over the other designs. The shell design was our collective favorite by far."
The AI Design Experience
Carothers spoke to KBB about the experience of about collaborating with Midjourney's artificial intelligence bot to design the AILA ("eye-la") sink.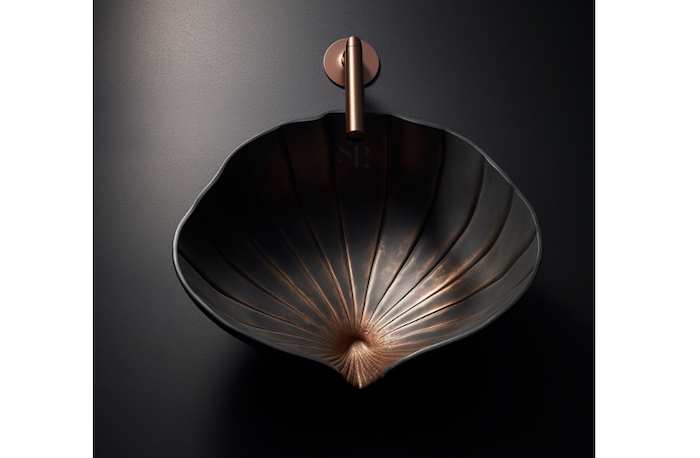 "What surprised me the most about designing AILA (above) was how perfectly the image I generated from my text prompt matched my own design aesthetic, because with Midjourney it's always a surprise what your text prompt might generate." In addition, the speed of the product ideation process to get to AILA was stunning. "Although I typed in dozens of text prompts to Midjourney, the entire product conceptualization process took less than 3 hours from start to finish."
"It will be very fast and easy now for every kitchen and design designer who wants to offer bespoke products on their own website to do so by collaborating with manufacturers like Thompson who offer customization capabilities and 48-hour custom quote turnaround."
"This beautiful sink, conceptualized by Leslie and designed by her with Midjourney's artificial intelligence bot, will ultimately be brought to life by the hands of our makers in Santa Clara del Cobre, Mexico," said Alejandra Thompson de Jordan, vice president of marketing and sales at Thompson.
"It is not lost on me that these talented artisans – people who have honed their skills since the 16th century – will craft a sink designed by artificial intelligence," she said. "We hope this opens up an entirely new way for designers to offer their clients bespoke products that will keep the artisanal communities of Santa Clara del Cobre vibrant and alive for generations to come."
AILA will make its online debut later this year and will be unveiled in person at the 2024 National Kitchen and Bath Show in Las Vegas, Feb. 27-29.
—By Leslie Clagett, KBB managing editor