WALL-SMART Joins NKBA Global Connect Subscription Program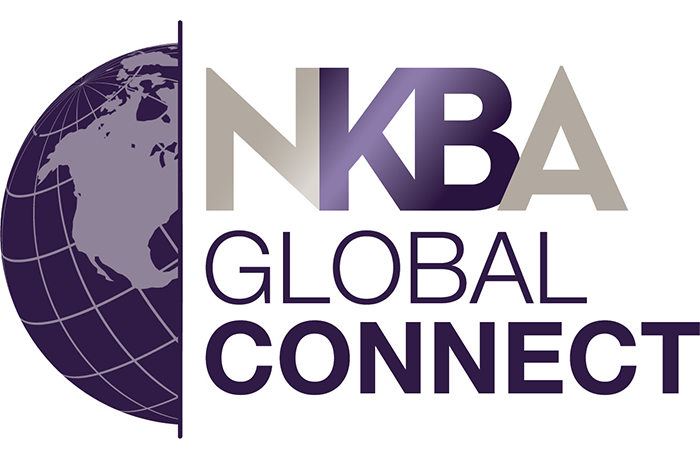 April 28, 2022
The National Kitchen & Bath Association (NKBA), representing nearly 50,000 North American kitchen and bath industry professionals and owners of the Kitchen and Bath Industry Show (KBIS), announces its newest NKBA Global Connect program member: WALL-SMART, a provider uniquely designed and manufactured mounts that recess home tech devices flush or completely hidden within wall and ceiling surfaces.
WALL-SMART was established in 2013, with a vision to change the way walls and ceilings look and function. With the rise in home technology, the brand recognized a need for solutions that were both functional and aesthetically pleasing.
WALL-SMART is a privately owned company led by co-founders with vast experience in start-ups and big corporations. The first WALL-SMART wall mounts were designed to recess devices flush with drywall surfaces during construction and with the option to paint the trim and faceplate in a matching or complementary color. To this core line, WALL-SMART engineered versions for installations within solid surfaces, including wood, metal, glass, and more. In early 2015, born from in-the-field demand, WALL-SMART rounded out its portfolio with mounts for retrofit applications.
"While the footprints of most smart home devices have become smaller and sleeker, they can still clash with the design and architecture of a home," said Galia Ben-Dor, WALL-SMART Co-CEO and Founder. "WALL-SMART solves this issue by enabling popular technologies like light switches, Wi-Fi access points, voice assistants, thermostats, security cameras, and more to be recessed into or sit flush with wall and ceiling surfaces."
WALL-SMART's solutions introduce a unique approach to home tech installation, making it ideally suited for progressive, innovative, and early-adopter design/build/home tech integration markets in North America. WALL-SMART deliberately combines into its mounting hardware technological and aesthetic features that conform to the design/build standards of North America. WALL-SMART is a natural fit in kitchens and baths where solid surfaces dominate. Resting flush with backsplashes, cabinetry, kitchen island pedestals, and even vanity mirrors, keypads, touchscreens, switches, and outlets look like a seamless part of the surface rather than an afterthought that sticks out like a sore thumb.
As WALL-SMART's portfolio of products continues to grow more diverse and versatile so do its benefits to kitchens and bath designers.
"Our short-term goal is building a qualified base of designers and architects who regularly spec WALL-SMART products in their upcoming and newly finished projects. Our long-term goal is becoming a standard feature in luxury homes, in which installations of all home technology will be flush or recess mounted," shared Ben-Dor. "We are confident in our ability to help kitchen and bath professionals blend technology beautifully into their designs and are open to any and all feedback to develop new solutions for any market need."
The NKBA Global Connect Subscription program offers a robust package of resources and connections to help international brands enter the North American kitchen and bath marketplace. Access to industry experts, proprietary NKBA market data, North American design and construction insights, VIP events and networking programs give NKBA Global Connect Subscribers a unique view into the market before they commit to launch. For more information on NKBA Global Connect, contact globalconnect@nkba.org.
"We are so pleased to welcome WALL-SMART into the NKBA Global Connect program," said Suzie Williford, EVP and Chief Strategy Officer of NKBA. "We have built an outstanding program, designed to help marketers navigate the vast North American kitchen and bath market, and it's gratifying to see it embraced."