Wren Kitchens Invests $30 Million in New U.S. Locations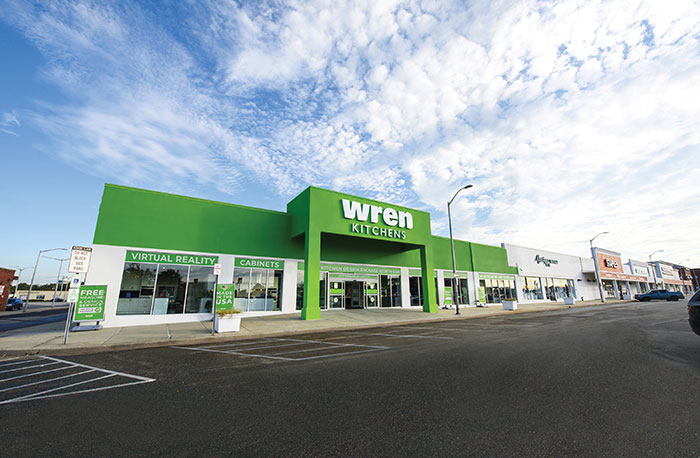 March 22, 2022
Wren Kitchens continues to expand its empire across the Northeastern United States by investing more than $30 million on eight new mega stores this year that will create a further 500 jobs.
The UK kitchen retailer has successfully opened three U.S. showrooms in Milford and Newington, Connecticut, and Levittown, New York, creating more than 200 jobs in retail, manufacturing, transport and head office support roles.
This year, Wren's expansion plans are continuing with new inspirational showrooms opening in Commack and Selden, New York; Wilkes-Barre, Pennsylvania; and Lawrenceville, New Jersey this summer. Later in the year, Wren will open a further four new locations in New York, New Jersey and Pennsylvania.
All under one roof, the new mega showrooms will feature an array of full-sized kitchens on display, as well as various cabinet styles, colors, appliances, storage solutions, countertops, sinks, faucets, accessories and more. Comfortable design desks, virtual reality studios, child-friendly play zones and a relaxing coffee area will also be included.
New jobs will be created in retail, manufacturing, transport, logistics and office support roles, such as HR and administration. There are currently more than 80 open vacancies.
"We've brought a unique concept to the American kitchen market for the very first time and it's proving successful," said Raf Klimek, Wren Kitchens manufacturing & logistics director. "The Northeast coast is a prime location for Wren in terms of connectivity, making it the perfect platform to continue our exciting expansion plans."
The kitchen remodeler opened the biggest ever kitchen showroom in Milford in November 2020, and it prides itself in offering affordable luxury kitchens with over 10 million combinations.
Wren manufactures its kitchens in the U.S. and has invested $15.4 million in the 252,000-sq.-ft. manufacturing and headquarters facility in Wilkes-Barre, Pennsylvania. The retailer also owns its expanding fleet of trucks to deliver to customers across the country.