Getting More from Memberships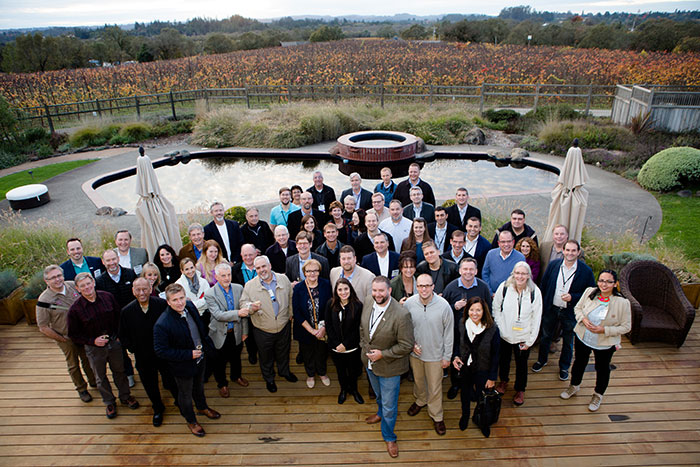 October 22, 2018
In a world of digital connections, joining an organization can seem like just another networking program. However, there are several membership opportunities available for designers, builders, architects and remodelers that can better connect professionals with new clients, find helpful prospects and further the business.
KBB spoke with three organizations to find out more about what they offer and the requirements and benefits of being a member.
Organization: Plumbing Manufacturers International (PMI)
Purpose: PMI is the voluntary, not-for-profit association of plumbing product manufacturers. The group works to advocate for plumbing product performance and innovation, which contributes to water efficiency and savings, sustainability, public health and safety, consumer satisfaction and a clean environment. PMI provides a forum for industry education, serves as a resource for the collection and exchange of information and works to enhance the plumbing manufacturing industry's growth and expansion.
Qualifications: "To be a PMI manufacturing member, a company must manufacture – in a significant quantity – one or more plumbing industry products that are sold within the U.S. and Canada," said Kerry Stackpole, CEO and executive director of PMI.
Benefits: "PMI members reap the benefits of networking, learning and sharing with each other," said Stackpole. "PMI's strategic partnerships with counterpart organizations in Canada, Mexico and other nations help its members gain insight on international industry issues and learn about new technologies and manufacturing processes. We also provide members with early warning notices on critical industry issues and host several events for learning, networking and exchanging information, including the annual PMI Conference and participation in PMI member committees."
Commitments: "PMI members are asked to participate in PMI's advocacy efforts, technical recommendation processes and outreach/communication activities, for the benefit of themselves and the membership," said Stackpole. "As is true with so many professional activities, PMI membership is most valuable to companies that fully engage themselves in the association's work."
Organization: FEI Group
Purpose: FEI is the nation's largest network of interior finish contractors and interior finish showrooms. FEI supports flooring, cabinet, countertop and decorative plumbing/hardware business owners by offering sales training and operational resources, business insurance, national business programs, benchmarking, best practices and brand marketing.
Qualifications: "We are invitation only, and we look for businesses with stellar reputations that are market leaders, and we are meticulous about selection," said Brian Penabad, vice president of kitchen and bath at FEI Group.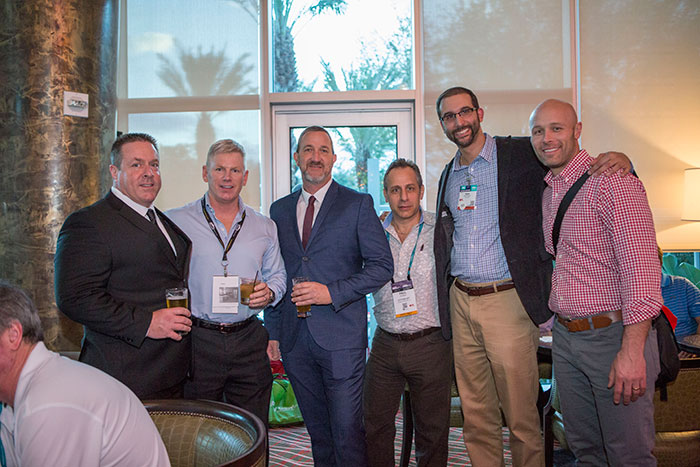 Brian Penabad (center) with members and supply partners at KBIS 2018
Benefits: "We offer exclusive supply programs, national business programs and insurance; the ability to network with like-minded entrepreneurs; best practice benchmarking; national trade show presence and brand management and marketing," said Penabad.
Commitments: "We ask that our members participate in our events," said Penabad. "We ask that they are on our monthly conference calls and attend our annual conference; we encourage members to attend our regional meetings and field trips and take advantage of our exclusive supply programs. Why? We know how much they'll benefit simply by participating. A business owner will gain from his or her membership only as much as he or she invests."
Organization: Floors and More
Purpose: This organization includes professionals from both the flooring industry and from kitchen and bath businesses. Floors and More provides support mechanisms and programs, like private branding programs, that further businesses without unnecessary changes in their practice. An essential goal for the organization is getting floorcovering dealers to add kitchen and bath elements into their showrooms and encouraging kitchen and bath showrooms to include flooring.
Qualifications: Floors and More is looking for credit-worthy, honest industry business people of high character and enthusiasm who are interested in maintaining good business practices and have a willingness to work hard to realize even greater success for themselves, their families and their employees.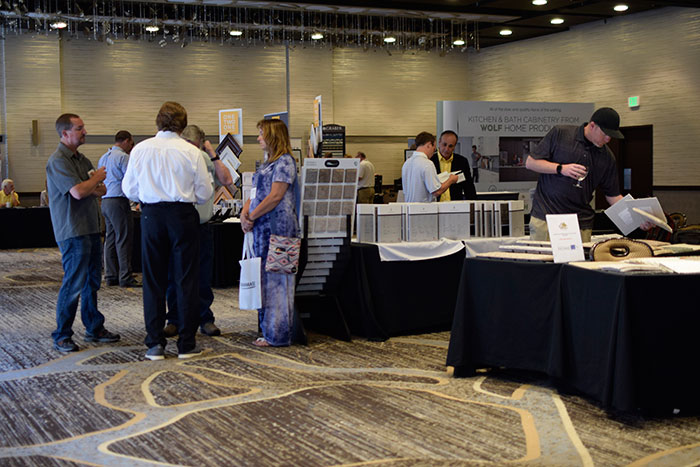 Members of Floors and More gather at the organization's 2018 summer convention
Benefits: "Membership gives you access to social media, marketing and traditional advertising services, which help businesses be more profitable," said Mike Cherico, vice president of Floors and More. "We also provide you with online training and ongoing webinars to keep you up to date on what is going on in the industry, as well as semi-annual conventions where you can connect with fellow members."
Commitments: "We want our members to commit to our core values of maintaining good business practices and demonstrating an enthusiasm for working hard," said Cherico.