The World of European Design
---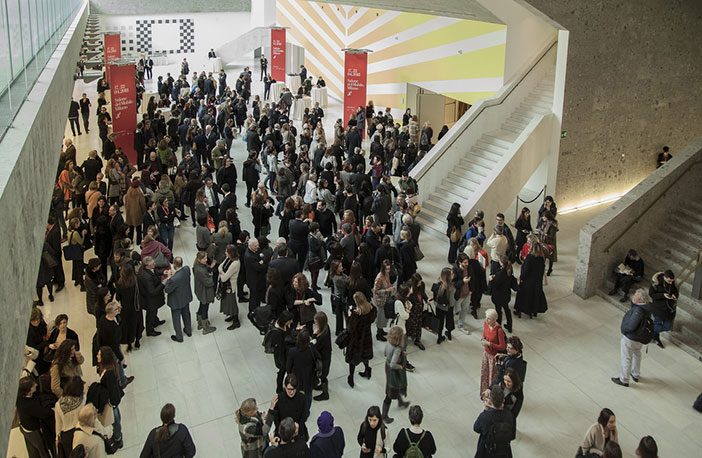 February 12, 2018
It might only be February, but design professionals are already gearing up for Salone del Mobile, the international design and furnishing show taking place April 17-22 in Milan. This year's event will also include the biennial show EuroCucina, FTK (Technology for the Kitchen) and the International Bathroom Exhibition.
KBB's managing editor traveled to Milan this past week to find out firsthand what trends and innovations attendees can expect to find at this year's show.
Bringing Nature In
Along with connecting even more with the city of Milan, Salone del Mobile is planning on introducing a new exhibit right in the center of the city. This unique building will embody one of the overarching trends of the show: connecting the home with the outdoors. Inside the same exhibit, all four seasons will be represented in décor, temperature and more to inspire designers to immerse the home in the natural elements.
Functional Artwork
More companies are looking at their products as art pieces. A simple mirror isn't enough anymore – Antoniolupi is pairing the bathroom mirror with paintings and art pieces for a new take. Dornbracht also took the showerhead a step further and is introducing Aquamoon to the industry this year. This showerhead is a circular piece embedded in the ceiling and is designed in such a way that water falls all around the user like an encircling waterfall.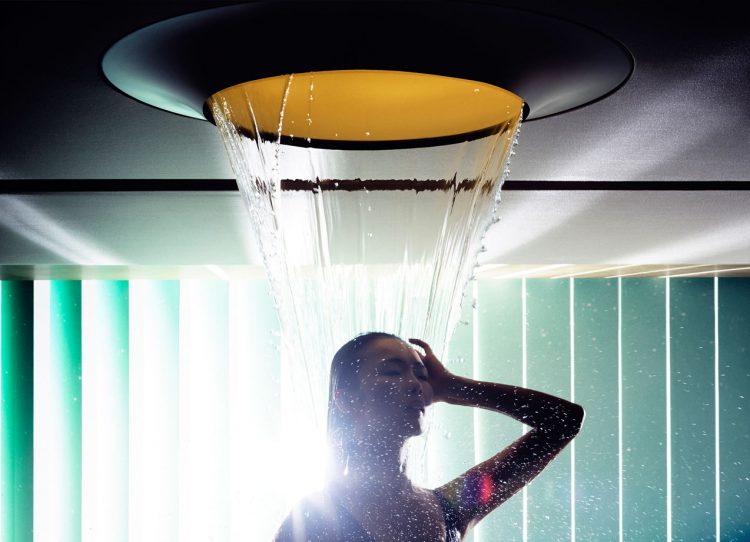 Aquamoon from Dornbracht
Modern Means Open
While minimalist is still in, Europeans are starting to look for more ways to personalize the kitchen and make it just a little less stark. One of these ways is with more open cabinetry and shelving in the kitchen and bath, like Leicht's new Shelf Systems.
Leicht's Shelf Systems
The Connected Kitchen
Along with everything being remote controlled, companies are focusing on performance and quality results when it comes to appliances. With an easier and more efficient way of cooking, consumers can focus more on spending time with friends and family. Miele's Dialog Oven, which is slated to launch in June 2018, is one such appliance that will be highlighted at the show. Designed with a groundbreaking method of cooking using electromagnetic waves, the Dialog Oven cooks food faster and with even results.
Dialog Oven from Miele
Multifunctional Pieces
Particularly because most European spaces are small, companies are thinking more intuitively about the consumer and how to make the most of what they have. DeltaCalor's Valet caters to this method of thought. While serving primarily as a radiator, the valet is also a chic towel warmer and has a quick ironing feature built in.
Valet from DeltaCalor
More trends we expect to find include matte finishes, integrated fixtures and appliances, natural wood elements, digitalization in the kitchen and new countertop materials. Look out for more coverage during Salone del Mobile online and on our social media pages.