2024 Bath Trend Report Issued by NKBA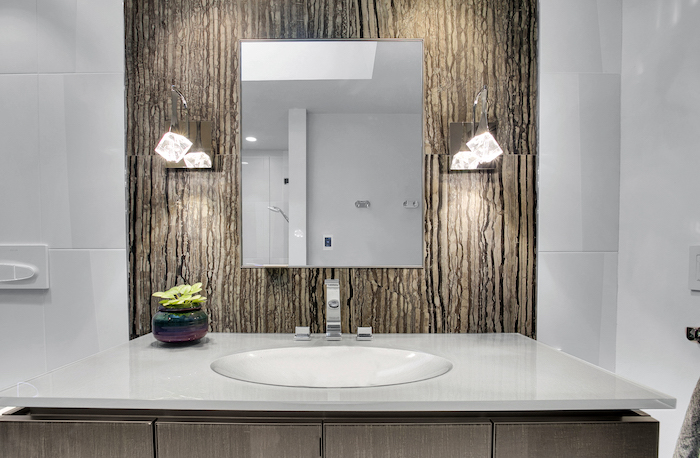 November 16, 2023
Composed of data generated from a survey completed by industry experts including designers, manufacturers, remodelers, architects and more, the 2024 NKBA Bath Trend Report provides a comprehensive look into upcoming trends in residential primary baths.
The report identifies a revolution of the primary bath – becoming a major selling point and taking space from other areas of the home to create an expansive, private retreat. Key trends include a larger footprint, spa-inspired wellness elements, integrated smart technology and the use of natural, calming colors and textures.
Top Bath Trends
· Showers Are Home Spas. When asked about popular shower features, the highest votes went to built-in seating in showers (69%), hand-held showers (66%), rain showers (61%), steam showers (51%) and body sprays (39%). Interestingly, when asked about controls, touch pads (64%) outperformed hand-only (57%), signaling a rise in shower experiences that utilize technology.
· Baths Now Have Beverage Stations and Refrigerators. Gone are the days where the bath was only used to clean up. A trend that was virtually unheard of a few years ago, a significant number of respondents (21%) to this year's survey say there is interest in adding refrigerators to their primary baths for beverages, medications, creams, and makeup.
· Green Bests White as Top Color Choice. When asked about top color trends for the bath, most of the respondents (35%) reported green as the preferred hue. This out-ranked white (31%), blue (26%), gray (25%) and several others.
· Bathtubs Are Going Away to Make Showers Larger. The most popular bath renovation is removing bathtubs to increase the shower size (56%). This response topped other popular renovations, like taking down walls to increase the primary bathroom footprint (48%), connecting the bath to a closet or dressing area (39%) and providing a separate enclosure for the toilet (35%).
· Sustainability Matters. When asked about trends in the next three years, it was noted that water and sustainability features will be popular across alternative energy-efficient water heaters (51%), EPA WaterSense/low-flow toilets (45%), EPA WaterSense low-flow sink faucets (31%) and EPA WaterSense low-flow shower heads (30%). A noteworthy response – 16.5% – report that in three years, bathroom sink drains into toilet tanks for flushing will be popular. Only 14% of respondents indicate that "none of these" sustainability options will be popular.
· Patterns Installations Are the Most Popular Shower Floor. Tiles installed in a variety of patterned designs (e.g. hex, chevron, herringbone) are cited as the most on-trend look for shower floors, beating out large format tile (37%), pebbles and stone (36%), slabs and solid surfaces (28%) and circle or square mosaics (28%).
· Wallpaper is Having a Moment. Designers are leveraging wallpaper as the top way to incorporate new statement colors to the bath, netting the most votes with 50%. This topped bringing in color through cabinets and vanities (49%), wall paint (36%), artwork (31%) and bathroom flooring (27%).
· Bathrooms Are Working Smarter. Among those surveyed, 32% identified integrated technology as the biggest change in bath trends over the next three years, topping the list. Designers are creating more personalized and customizable experiences through smart systems and mobile app-controlled features ranging from heated floors to mirrors and lighting.
Photo credit (top): Design: Nancy Finneson, CKBD. Photo: Tammy Dwight