Color of the Year 2025: Future Dusk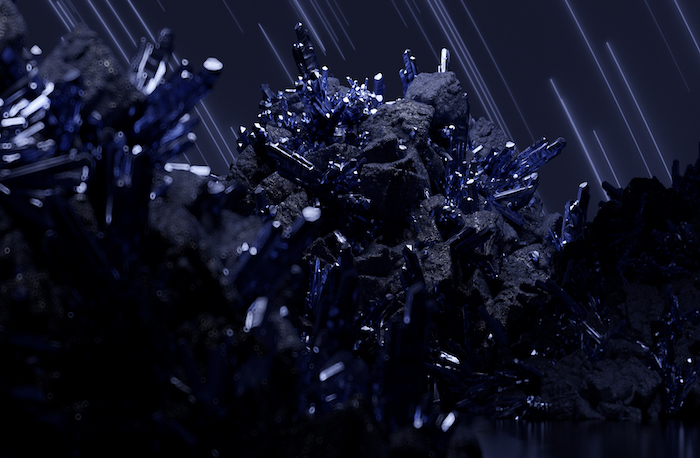 June 12, 2023
This article was originally published on June 12, 2023; it was updated on August 8, 2023, August 22, 2023 and September 11, 2023.
WGSN, the global authority on consumer and design trends, and Coloro, the global authority on the future of color, today announced Future Dusk as the Color of the Year for 2025.
Future Dusk (Coloro 129-35-18) is a dark, moody and intriguing hue, sitting between blue and purple. It has a sense of mystery and escapism, and feeds into themes of transition – whether it be moving from dark to light, or dusk to dawn – making it perfect for a period of immense change.
Its surreal and otherworldly qualities align with the influence of the second space age, giving Future Dusk a celestial appeal. As science and technology accelerate the space economy, commercial opportunities are coming to the forefront. From space tourism to the rise of asteroid mining, the industry that is slated to mint the world's first trillionaire is rapidly evolving.
Synthetic creativity will become an overarching driver, with tech-driven creative tools such as AI art generators becoming widely available, increasingly blurring the line between reality and fantasy. Future Dusk aligns with immersive and transformative colors, driven by the metaverse, fantasy and imagination.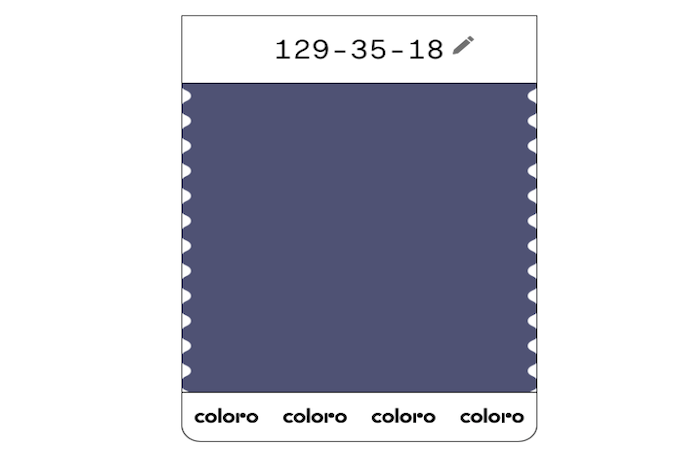 Future Dusk will be an important color for classic styles and investment pieces: for adding opulence to directional designs, as a gender-inclusive purple, or as an alternative to navy. The shade can be elevated with transformative and metallic finishes that create a celestial allure in beauty and consumer tech, or applied to 3D renders to move it into the metaverse.
"For several seasons now, Coloro has seen brands shifting towards palettes with long-lasting appeal," said Caroline Guilbert, creative content lead for Coloro. "Future Dusk is an inspiring color that supports this trans-seasonal approach. It appears warm and deep which makes it feel moody, mysterious and timeless. This dependable blue will be essential to reinforcing a sense of trust and stability, but as a purple it also carries an imaginative quality that will dynamically power the creation of new futures."
"Colors that bring a sense of reassurance will be key for 2025 and we will see captivating tinted darks gaining momentum," said Urangoo Samba, head of color for WGSN. "In the near future, the lines between reality and fantasy will become more blurred than ever – Future Dusk is an immersive and transformative color, aligned with this direction."