Flooring Trends for 2024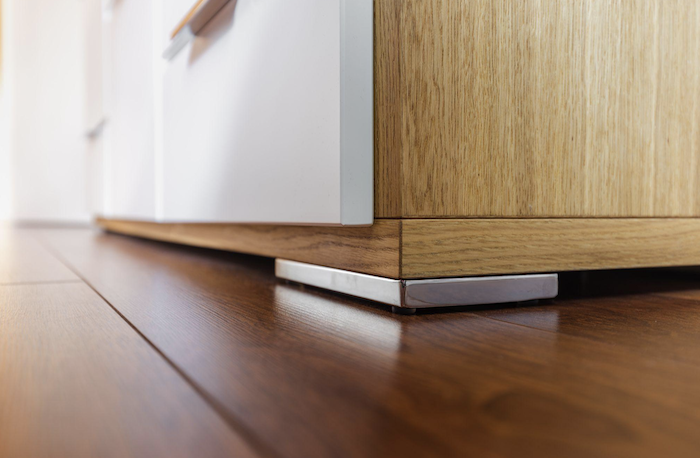 October 30, 2023
Designers and contractors who want to know what flooring is going to be hot in 2024 need look no further than Europe. While trends in flooring change, the European market has long presented an accurate model of future demand in the United States and elsewhere in the world.
Looking at the data from my European warehouses, I predict the following trends for 2024.
Trend #1: Practical, affordable flooring
Much of Europe is currently contending with a cost-of-living crisis, and the United States has also seen record inflation throughout the past few years. For this reason, designers should seek practical, quality and affordable flooring solutions on both sides of the pond.
New technology has made 100% waterproof flooring for kitchens and bathrooms more cost-effective than ever before. Innovative Stone Plastic Composite (SPC) flooring gives designers the look and feel of real wood without the disadvantages, like water damage, and some of these new floors can be even submerged under water for up to 10 hours without substantial or permanent harm.
Trend #2: Sustainable flooring
As more and more people begin to comprehend the realities of climate change, the demand for sustainable living solutions increases. According to recent research, about 50% of online shoppers weigh the sustainability of their purchasing decisions. Over 40% of people want to be perceived as eco-friendly consumers, and more than 30% of Millennials will always choose the green alternative when there is one.
For this reason, European designers put a premium on green flooring for kitchens and bathrooms. Therefore, it should come as no surprise, that SPC floors are in high demand in Europe, and since no trees need to be cut down, this is beneficial for the environment.
Another green feature of these floors is that they last.
Trend #3: Durability
Every time owners change their flooring, a mountain of material lands in the trash heap. This is part of the toll of doing renovations, which produce 60 pounds of waste for every square foot on average.
That's why European designers favor strong, durable flooring. SPC floors last 10 years under heavy use in commercial settings and 25 years in homes. These floors look amazing despite constant usage and even abuse. Moreover, SPC floors are a literal snap to install, with sections that click together.
Trend #4: Flooring that reduces noise and air pollution
Since contemporary life can be disruptive and distracting, European designers look for ways to turn the home into an oasis of calm. This is another reason SPC is popular – some varieties can reduce noise. The padding attached to the underside provides insulation that muffles sound waves.
Whether you need to combat the deafening roar of traffic and sirens or that of crickets and cicadas, SPC floors can help.
Worried about air quality? Floorscore certifies certain brands of SPC flooring as in compliance with the California Air Resources Board – the rigorous department within the California Environmental Protection Agency. The best contemporary flooring also offers grout that contains no toxic phthalates or Volatile Organic Compounds (VOCs).
Another benefit of this padding is that it can help fight against bacteria.
Trend #5: Antibacterial floors
After the COVID-19 pandemic, most people have become more sensitive to the dangers of germs. Some of us have become downright germaphobic. That's why European designers are giving antibacterial flooring the nod.
Yes, flooring is now made to fight bacteria. This is done through the padding underneath the floor, which can also mitigate against mildew and mold. Imagine a protective shield running the length of your house – that's what this new flooring can give you.
While these trends will drive the flooring industry in 2024, beauty never goes out of style, and SPC floors offer the height of elegance. A large range of stains and designs is available, so there's an option to complement every style, from sleek and sophisticated to cozy country.
Some SPC floors look and feel like wood, yet are as durable as stone. Others look like ceramic tile, yet they never fracture, nor will they warp, shrink or stretch. If you want a floor that mimics granite or marble, you can also find SPC floors to meet these specifications.
Next-generation SPC flooring is practical, affordable, sustainable, healthy, and beautiful. For this reason, kitchens and bathrooms will shine even more brightly in 2024 than ever before.
—By Rotem Eylor, founder and CEO of the global flooring company Republic Floor
Photo credit: Pickawood on Unsplash