Gessi Rettangolo K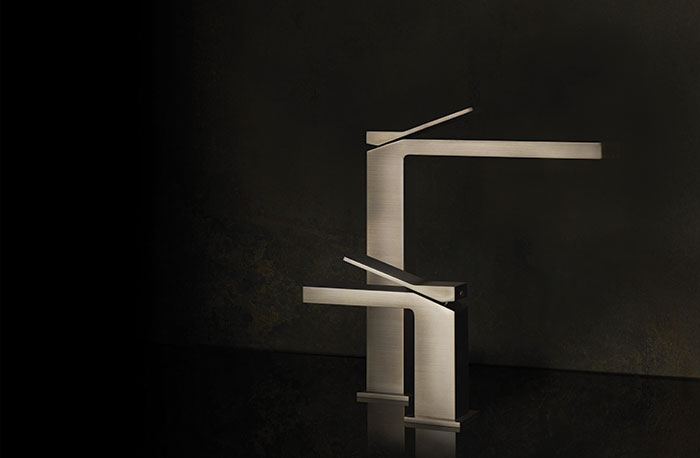 October 27, 2021
Gessi celebrates the success of one its most notable design achievements with a redesign of its Rettangolo K, the latest iteration of the brand's legendary Rettangolo Faucet Collection. By introducing a fresh twist to such a signature line, Gessi leaves familiar comfort zones behind and moves boldly into a new era of change and innovation.
The redesigned faucet is immediately impressive. A sleek diagonal line bisects the body, reshaping its chic silhouette and evoking the form of a futuristic K. The new design captures the purity of the original inspiration while pushing onward to lofty heights of visionary art and sculpture.
The Rettangolo K is a minimalist dream come true – clean, simple and perfectly proportioned. The look is timeless and elegant yet also very modern and fashion-forward. The single-lever design is available in 15 different configurations to complement basins, tubs, bidets and showers. Striking on their own and extraordinary when combined in a cohesive design space, Rettangolo K faucets bring drama and beauty to the bathroom. Gessi offers these exceptional products in an array of on-trend finishes, including copper, chrome, polished nickel and brushed black metal.