Isenberg Satin Brass Finish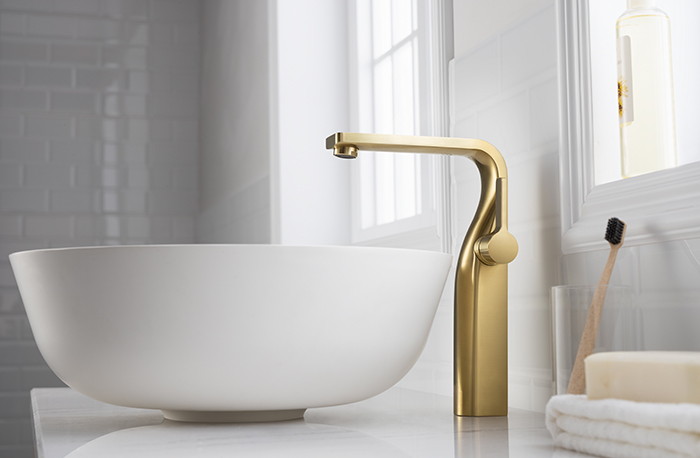 September 6, 2022
Isenberg now offers a satin brass finish for its popular Serie 260 Collection of faucets and fixtures for basins, tubs, showers and bidets. 
Brass finishes are one of today's hottest trends as consumers and designers alike clamor to include this versatile metal in their bathroom designs and remodels. While brass is sought-after in many different finishes from brushed to polished, the satin brass look is particularly coveted. Dramatic yet refined, satin brass adds a warm gleam to the bathroom, and its lovely matte finish has the added benefit of disguising watermarks and fingerprints.
Brass has made a big comeback but it's not the shiny brass remembered from the 1980s. Today's brass is subtle and stylish – and the new Isenberg finish reflects that shift. Satin brass has a softer look, a hint of sparkle that looks great against any background, from classic white to darker colors. A bathroom outfitted in satin brass fixtures looks polished and cohesive and instantly conveys an air of elegant luxury.
Satin brass offers an ideal choice for Isenberg's Serie 260 Collection and complements its graceful curves and geometric lines. The rounded base of the faucet was inspired by flowing water and contrasts nicely with the flat panel of the spout. The overall look is contemporary and sophisticated with a singular juxtaposition of hard and soft that allows an easy transition to other design styles. The Serie 260 is a fully developed collection with a range of mounting configurations to suit any bathroom layout. In keeping with Isenberg design standards, all fixtures are crafted from solid premium brass, carefully detailed to a flawless finish and backed by a Limited Lifetime Warranty.