Grandeur Hardware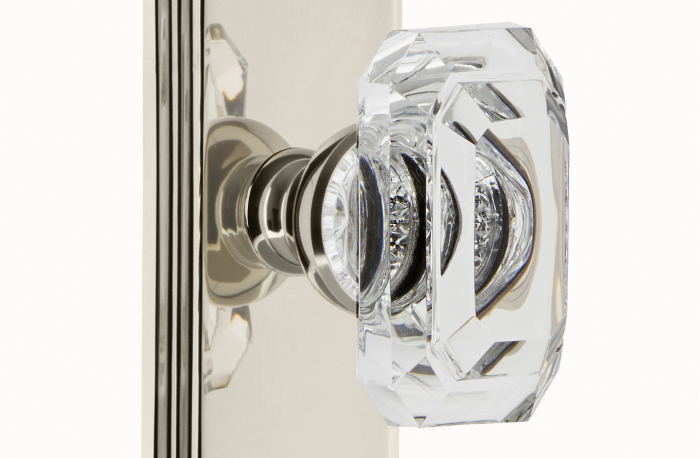 March 17, 2017
Grandeur Hardware brings the incomparable beauty of diamonds into the home with their stunning new Baguette Crystal Collection. Inspired by the perfection of these precious gemstones, the Grandeur design team has created an extraordinary new line of crystal knobs that are the ultimate in elegance and luxury.
Available in traditional clear and a stunning shade of amber, the Baguette Crystal knobs can be paired with any of 12 different plates or rosettes, with designs running the gamut from simple to ornate. Customers also have the option of choosing from seven exquisite finishes, including Antique Pewter, Lifetime Brass, Polished Brass, Polished Nickel, Satin Nickel, Timeless Bronze and Vintage Brass. Each knob is crafted from the highest quality forging brass and 24 percent lead crystal, using time-honored techniques and hand-applied finishes and polishing.
Find more glamorous hardware options here.