InviAir Exhaust Fan Covers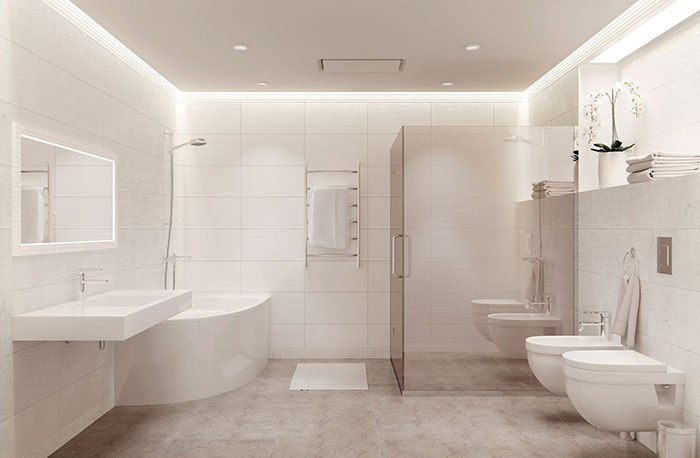 August 23, 2023
InviAir, the Brooklyn-based company known for its design-forward air diffusers and grilles, has expanded into exhaust fan covers for bathrooms.  
The company initially had no plans to enter the exhaust fan market. However, everything changed when the CEO's wife, an experienced interior designer, proposed upgrading the design of the exhaust fan cover, the only visible part of the fan on the bathroom ceiling. As an interior designer, she had noticed that people often disliked the conventional plastic covers and preferred the sleek, modern design of InviAir's square diffusers. This revelation sparked the company's interest in venturing into the exhaust fan business.
InviAir's team set out to revolutionize the exhaust fan market by crafting a sleek and efficient fan cover. Unveiling a breakthrough design, the team ensured it offered the same excellent access and airflow as conventional plastic covers, but with a twist – it was crafted using InviAir's proprietary smart material. Just like their renowned diffusers, this product can be seamlessly installed, sitting perfectly flush with the ceiling's surface. 
Additional product highlights include:
Frameless installation

Suitable for gypsum ceilings and some specialty ceilings

Sized to work with the most popular exhaust fans on the market, but can be customized to work with any exhaust fan

Can integrate a motion sensor for some fan models

Easy to paint. Match virtually any ceiling color and texture

Composite green smart material, reduces static and dust buildup

ASTM E 84

Class A Rated

CARB Phase II

Compliant