Nostalgic Warehouse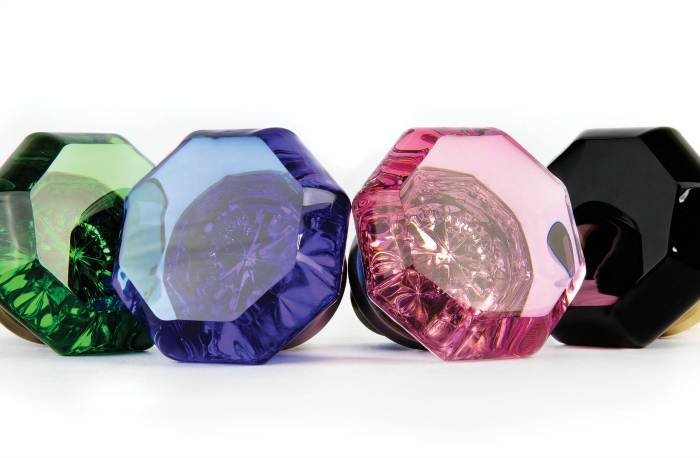 May 17, 2017
Nostalgic Warehouse takes crystal doorknobs to the next level with a bright infusion of color that lends an unexpected glamor to the brand's heirloom-quality hardware. Brilliant hues of emerald, cobalt, pink and black enhance the authentic crystal knobs and add a bit of drama.
The new colorful crystal knobs are available in two of the company's most popular styles – the Crystal and the Waldorf – and may be mixed and matched with 12 different plates in designs ranging from elaborate scrolls to simple rosettes. The hardware is crafted from hot-forged brass, providing a strong, durable surface for intricate design work. Further customization options include eight finishes: antique brass, antique pewter, bright chrome, oil-rubbed bronze, polished brass, satin nickel, timeless bronze or, for a look that will develop its own rich patina over time, unlacquered brass.
Find more products to create a unique bathroom here.