Big Chill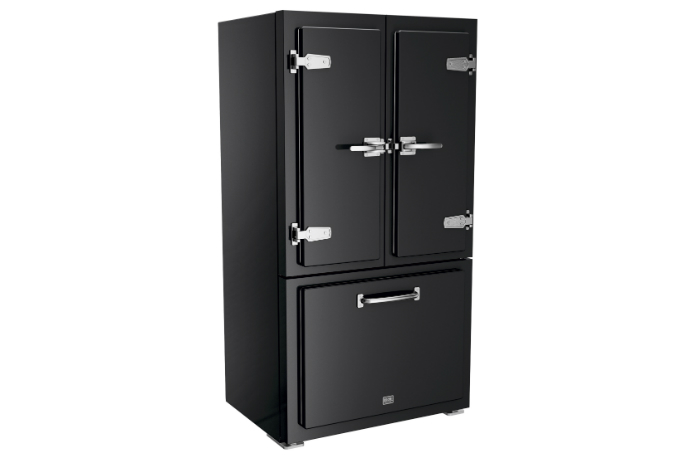 August 10, 2018
Big Chill unveils the Classic Fridge, designed to emulate the 1930s ice box. Following the bureau-like silhouette of traditional models and infusing it with all the need-to-have modern day conveniences, the Classic Fridge pays homage to the innovators of the 20th century without requiring its users to harvest blocks of ice from a far-off frozen tundra.
The fridge fuses a French-door blueprint with rich colorways and carefully curated hardware for an aesthetic that asserts timeliness and luxury in the kitchen space. The hardware is notable, with its design sporting horizontal handle pulls set on square plates and distinctive hinges outfitted with decorative steeples providing eye-catching architectural detail in brushed brass, satin nickel, or chrome finishes. The fridge's body is also accentuated in an array of rich colorways, including Cabernet Red and French Blue.
Find more new releases in appliances here.