Fotile Self-Adjusting Range Hood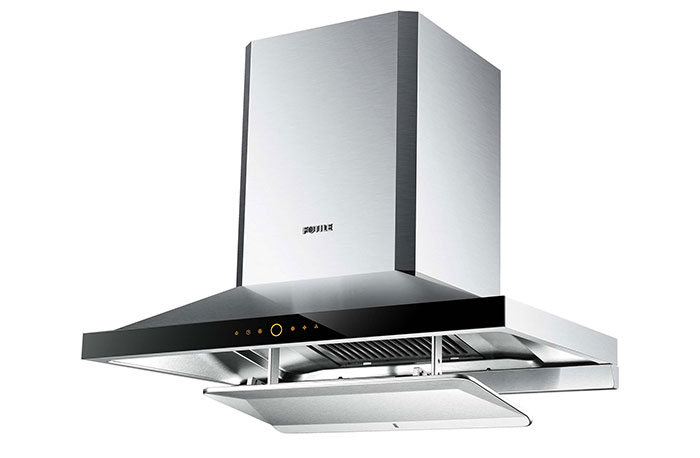 February 16, 2022
The latest range hood launch from global high-end kitchen appliance brand, Fotile is the 36-in. Self-Adjusting Range Hood (EMS 9026). This all-new professional grade, stainless-steel range hood features many advanced capabilities. 
This range hood has Adjusting Capture Shield Technology, which lowers its plate to capture cooking fumes and prevent any smoke from escaping the kitchen. Air speed and power are increased as the hood captures smoke and grease in the Golden Collection Zone and pass it through the centrifugal WhisPower motors. The WhisPower System, enables the range hood to cover a larger cooktop surface (7.2 square feet) and achieve a 92.5% oil filtration rate and 97% odor reduction rate keeping the kitchen smoke-free and smelling fresh.
With Capture Efficiency, the Self-Adjusting Range Hood removes the pollutants from the air when cooking. When cooking with gas or electric cooktops, many pollutants are let off into the air as byproducts, but Fotile range hoods create capture efficiency and when not cooking, the range hood cleans the ambient air in the kitchen. The easy touch cleaning mode allows you to easily clean the suction plate and is detachable as well as dishwasher free.